More Hillary Clinton Scandal, No Bullet Hit Speeding Amtrak Train, EU to Respond Militarily to Illegal Immigration Across Mediterranean: A.M. Links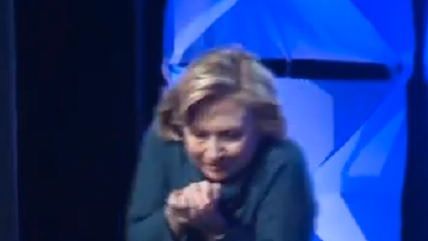 Maureen Dowd

The latest Hillary Clinton scandal, as reported by The New York Times, is that she was taking advice on Libya during the 2011 U.S.-backed intervention from Sidney Blumenthal while he was barred from working at the State Department but was employed by the Clinton Foundation and Media Matters. Blumenthal, in turn, was passing advice to Clinton he was receiving from business associates trying to win contracts from the Libyan transitional government. House Republicans may subpoena Blumenthal in their Benghazi investigation.

Federal investigators do not believe a bullet or any other projectile struck the window of the Amtrak train as it passed north Philadelphia before it crashed while going twice the speed limit for that section of track.
170 alleged biker gang members in Waco were charged with organized crime resulting in death in the wake of a deadly weekend brawl at the local Twin Peaks restaurant. The charge comes with the death penalty as a possible sentence.
The European Union has agreed to use its naval forces to intercept migrant ships headed across the Mediterranean, return the passengers to ports in Africa, and destroy the vessels.
Thousands of Shi'ite militia fighters are headed to Ramadi to battle the forces of the Islamic State in Iraq and Syria, which took over the Iraqi provincial capital over the weekend.
A man visiting Seattle says he told an armed robber he was from St. Louis and would fist fight the man if he tried to rob him. He wasn't robbed.
Follow Reason on Twitter, and like us on Facebook. You can also get the top stories mailed to you—sign up here.