California State Employees Get Protections Against Traffic Citations
Despite abuses, legislators expanding confidential licenses for public employees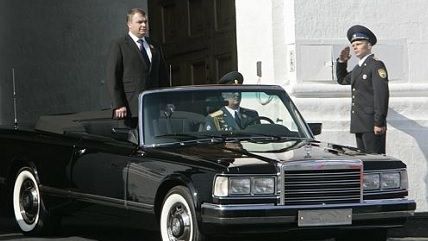 Seven years ago, a newspaper investigation found that a little-known California state program designed to protect police and judges from the public disclosure of their home addresses had expanded into a massive database of 1.5 million public employees and their family members, few of whom face any on-the-job dangers to merit the protection.
Because of this Confidential Records Program, "Vehicles with protected license plates can run through dozens of intersections controlled by red light cameras and breeze along the 91 toll lanes with impunity," according to the Orange County Register report. They evade parking citations and even get out of speeding tickets because police officers realize "the drivers are 'one of their own' or related to someone who is."
After the anger-inducing revelations, the legislature did worse than nothing. It killed a measure to force these plate holders to provide their work addresses for the purpose of citations — and expanded the categories of government workers who qualify for special protections. This session, the legislature has decided to expand that list again, never mind the consequences on local tax revenues, safety and fairness.
AB 222 by Assemblyman Katcho Achadjian, R-San Luis Obispo, would expand these "get out of tickets for free" cards to 4,600 employees and family members who work for the Department of State Hospitals and the Department of Corrections and Rehabilitation. It passed the Assembly on a 77-0 vote.
And SB 372 by Sen. Cathleen Galgiani, D-Stockton, would expand similar protections to code enforcement officers, parking enforcement officers and non-sworn investigators with the Department of Insurance. That passed out of committee on a 7-0 vote, so there's no discernible opposition to this union-backed policy despite the obvious problems. (Galgiani's spokesman told me the concerns raised by the newspaper investigations never came up in any of the committee discussions.)
The Assembly bill analysis even admits to the "potential reduction in state and local tolls, parking fees, fines, to the extent that current law makes it difficult for local parking and toll agencies to collect tolls and fines from additional persons protected by the enhanced confidentiality statutes."
The authors argue these public employees could face stalking and other threats because of their lines of work — but current law allows those who face a stalking or other threat to suppress the public records. The current standard rightly presumes the public has access to information — unless there's a valid public reason to undermine it.
This current effort "places everything in this basket of nondisclosure for no articulable purpose," explains Jim Ewert, counsel for the California Newspaper Publishers Association. These expansions threaten the California Public Records Act, he notes, based on speculative theories.
Sure, a code-enforcement agent. a state hospital worker or an insurance investigator could face a threat — but so could anyone in any industry. Why should only public-sector workers be exempt? Better yet, why should anyone be exempt from the state's open-records laws — at least without the state taking some steps to crack down on public employees and their family members who use the protections to wantonly evade traffic laws?
The whole purpose of the confidential database has long been deemed irrelevant. "State law now bars the DMV from disclosing home addresses for any of its licensees to anyone except for those with legitimate business reasons like financial institutions, insurance companies and toll-road agencies," reported the Sacramento Bee in a 2010 editorial. The newspaper called on the state to dump this list for "privileged" workers and their kin.
Yet it just keeps expanding, thanks to the power of groups that represent government employees. The Senate analysis for Galgiani's bill notes the DMV already receives 1,000 requests each week by public employees who wish to join this confidentiality list. Expect that to grow even more.
This push for exempting public employees from public-records act requirements in their private lives is moving forward on other fronts. There's a new law that allows law enforcement officials to ask county recorders to keep their property records confidential even though there's an easy fix (creating a trust) that doesn't erode the public record system.
Given the overwhelming support from legislators, expect more categories to be added to the Confidential Records Program — and more public employees and their families being free to ignore some laws the rest of us must follow.