Did Jeb Bush Misunderstand a Question About Whether He Would Have Authorized the Iraq War? Does It Matter?
The younger Bush is still aligned with the decisions made by his brother's administration.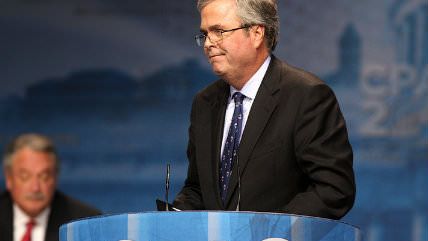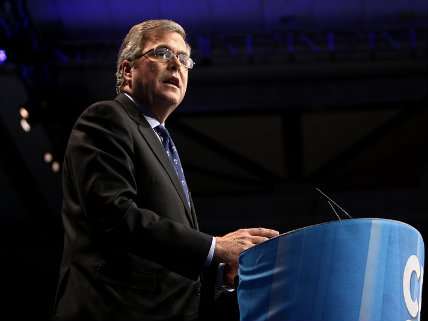 In an interview with Fox News' Megyn Kelly last night, former Florida governor and likely presidential contender Jeb Bush said that even knowing all that we now know, he would have authorized the invasion in Iraq that occurred under his brother, President George W. Bush.
Did Jeb Bush mean exactly what he seems to have said? Maybe not. On CNN this morning, Ana Navarro, who served as an aide to Jeb Bush in Florida and who remains close to the former governor, said that, in an email today, Jeb told her that he misheard the question.
Based on his answer, it seems possible that he thought he was answering a question about whether he would have made the same decision knowing only what was known at the time. That certainly seems to be his emphasis.
Kelly asked: "Knowing what we know now, would you have authorized the invasion?"
"I would have," Bush responded. "And so would have Hillary Clinton, just to remind everybody," he added. "And so would almost everybody that was confronted with the intelligence they got." [Emphasis added.]
Bush has yet to comment officially on the story, but I'm not sure how much it really matters. Regardless of exactly how he attempts to position himself on the Iraq war going forward, his history of enthusiastic cheerleading for the invasion and all that it stood for is quite clear.
Jeb Bush was an early backer of the sort of bellicose foreign policy posturing that would heavily influence his brother's administration. As a National Journal report on Iraq and the Bush family notes, Jeb Bush, along with Dick Cheney, Paul Wolfowitz, and Donald Rumsfeld, signed on to the Project For a New American Century's statement of principles in 1997, and in doing so positioned himself as a backer of the group's hawkish outlook on foreign policy and international affairs.
Bush, who was running for governor of Florida, didn't sign on to the group's 1998 letter calling for war in Iraq, but once in the governor's office, he didn't stay entirely mum on foreign policy either. As National Journal notes….
Bush won that election, and as governor of Florida never had to vote on the Iraq war. He never had to formally endorse or disavow the invasion or troop levels or any other aspect of that conflict—but he did so anyway, providing unqualified support for his brother's decisions, even when the war began to drag on, public support began to fall, and more and more National Guard troops began to see repeated deployments.

In 2006, in his final year as governor, Bush traveled to Iraq and Kuwait along with other governors over Easter weekend, part of an effort by his brother's administration to shore up support for the war. At the time, more than 300 Florida Army National Guard troops were stationed in Iraq, and more than 100 Floridians had already died there.

In a conference call with reporters from Baghdad at the time, Bush praised the enthusiasm of the troops and defended the conduct of the war. "In a mission this ambitious, and this extensive, is it possible that mistakes were made? Of course it is," he said.
Last night, Jeb Bush referred again to mistakes in the Iraq war campaign, acknowledging some of the specific failures of the war effort. But then he circled back to defend his brother. "By the way, guess who thinks that those mistakes took place as well? George W. Bush," he said, before adding: "So just for the news flash to the world, if they're trying to find places where there's big space between me and my brother, this might not be one of those."
The important takeaway here is that Jeb Bush, who has long been a backer of the school of thought that served as the primary intellectual cheerleader for the Iraq war, wishes people to know that he remains essentially aligned with his brother's presidency on matters related to Iraq. Regardless of what question he thought he heard, that's telling enough.