A.M. Links: Jeb Bush 'Would Have Authorized' Iraq Invasion, Boston Marathon Bombing Trial Reaches Final Stages, Hillary Clinton's Bill Clinton Problem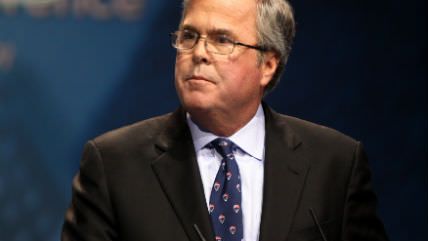 Credit: Gage Skidmore / Flickr.com

Hillary Clinton's 2016 presidential campaign has a major dilemma on its hands. That dilemma is named Bill Clinton.
According to Jeb Bush, "I would have authorized" the invasion of Iraq. "Just for the news flash to the world, if they're trying to find places where there's big space between me and my brother, this might not be one of those," Bush said.
Sweden's Supreme Court has rejected Wikileaks founder Julian Assange's attempt to revoke a detention order filed against him by prosecutors in response to allegations of sexual assault.
Follow us on Facebook and Twitter, and don't forget to sign up for Reason's daily updates for more content.