Texas Shooters Named, Ben Carson and Carly Fiorina Announce Runs, Bill Clinton Defends Foundation: P.M. Links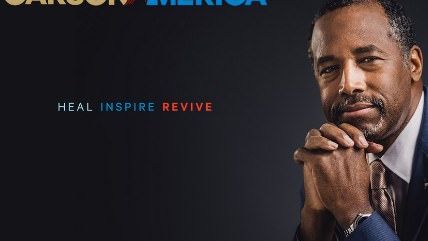 One of the two men who opened fire at the weekend Garland, Texas, contest to illustrate the Prophet Mohammed has been identified as Elton Simpson, and he apparently tweeted pro-ISIS comments just before the attack. The second has been identified as Nadir Soofi.

Ben Carson and Carly Fiorina have both formally, separately thrown their hats into the ring to run for president as Republicans.
Former President Bill Clinton says there's absolutely nothing "sinister" going on at the embattled Clinton Foundation, and if we can't trust him, then who can we trust?
An NYPD officer who was shot in the head over the weekend while he was sitting in an unmarked patrol car has died. The man allegedly responsible has been arrested.
The head of New York State's Senate, Dean Skelos (R-Long Island), has been arrested, along with his son, for extortion, fraud, and soliciting bribes.
Guy Benson, Townhall,com's political editor, Fox News contributor, radio host, and former regular on the gone-but-not-forgotten The Independents came out of the closet in a new book he's written with Mary Katherine Ham, End of Discussion: How the Left's Outrage Industry Shuts Down Debate, Manipulates Voters, and Makes America Less Free (and Fun). He made an appearance in ReasonTV's coverage of GOProud's Big Gay Party connected to the Conservative Political Action Conference in 2011. Watch below:
Follow us on Facebook and Twitter, and don't forget to sign up for Reason's daily updates for more content.