Carly Fiorina Is Running for President, Wants to Be the Anti-Hillary, Needs Better Web Staff
Visit CarlyFiorina.org and you'll see the number of people the newly-announced presidential candidate laid off as CEO of Hewlett-Packard.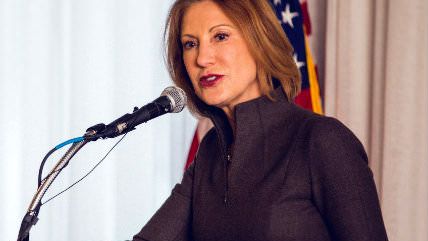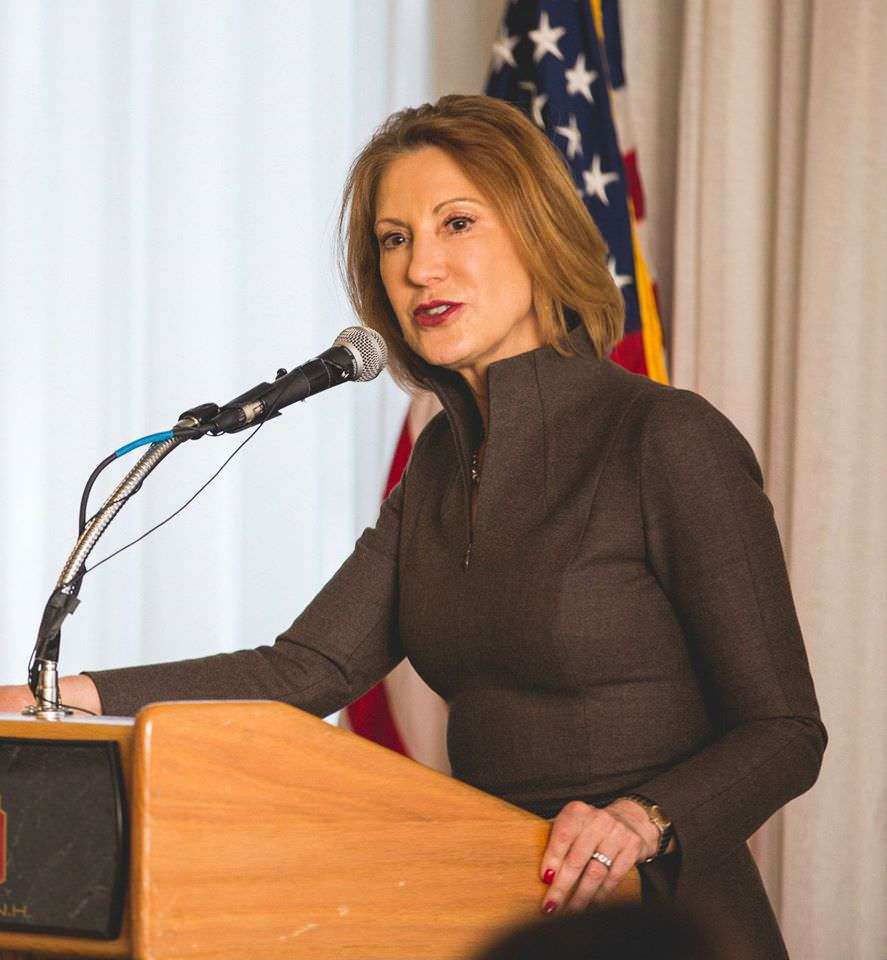 Republican political consultant and former tech executive Carly Fiorina has officially entered the 2016 presidential race. In a Monday morning video announcement, Fiorina announced her intention to run for the GOP nomination and continued a recent push to position herself as the anti-Hillary Clinton.
Fiorina's announcement video opens with the 60-year-old watching Clinton's recent announcement video. "Our founders never intended us to have a professional political class," says Fiorina. "We know the only way to reimagine our government is to reimagine who is leading it." Fiorina also appeared on Good Morning America Monday morning, telling hosts that she has "a lot of admiration" for Clinton, "but she clearly is not trustworthy." 
In the past few months, Fiorina—"the only woman in the crowded field of major GOP candidates," as AP puts it—has been on a strong anti-Hillary offensive. "She tweets about women's rights in this country and [her foundation] takes money from governments that deny women the most basic human rights," Fiorina commented in February. Clinton has been "an inspiration for many women," but her record "lacks accomplishment," Fiorina said more recently. 
Fiorina is best known for serving as CEO of computer giant Hewlett-Packard, starting in 1999. This made Fiorina the first woman to lead a Fortune 20 company. But her tenure is widely considered to be "lacking in accomplishment," if we're putting it nicely. The company's stock plummeted, tens of thousands of employees were let go, and Fiorina herself was forced to resign in 2005. 
At CarlyFiorina.org, a URL the Fiorina campaign apparently forgot to buy up, here's what currently appears at the top of the page: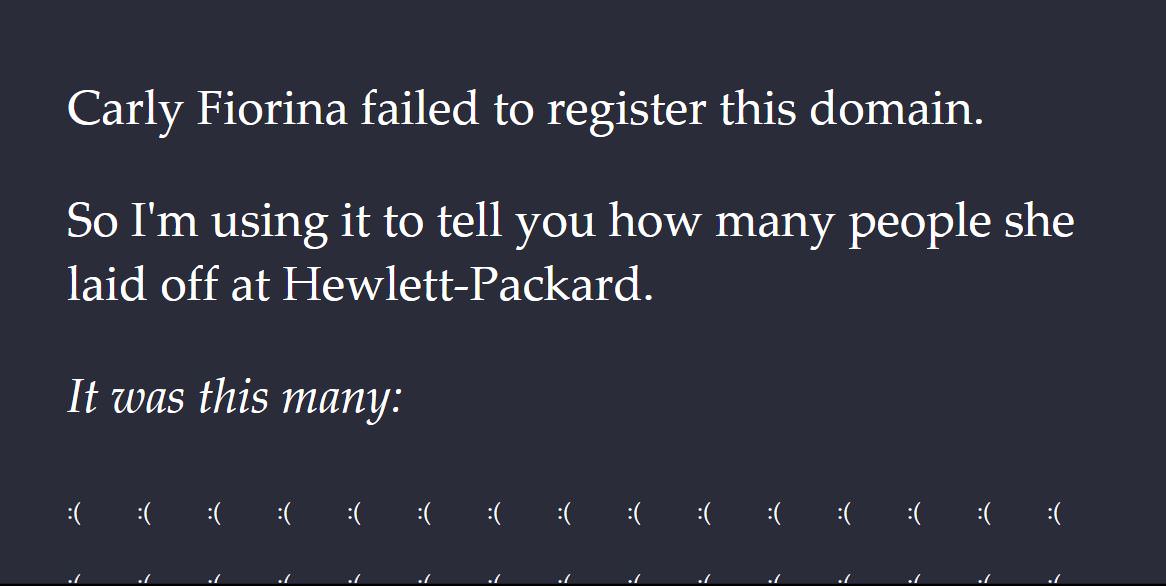 If you scroll through all the frownie-faces, you'll be scrolling a while. The page concludes with this:
That's 30,000 people she laid off. People with families. And what does she say she would have done differently?

"I would have done them all faster." —Carly Fiorina
UPDATE: The website was created by Michael Link, assistant director of digital strategy with the Service Employees International Union (SEIU), though he says it is a personal project and not an SEIU move.  
After leaving HP, Fiorina released an autobiography, worked on Sen. John McCain's 2008 presidential campaign, and was fundraising chair of the Republican National Convention before launching her own attempt at a political career. In 2010, she ran against incumbent California legislator Barbara Boxer for a seat in the U.S. Senate and lost.