GWU Student Suspended, Investigated for Anti-Jewish Hate Crime. Wait, What?
Is school not the right place to learn about the swastika's origins?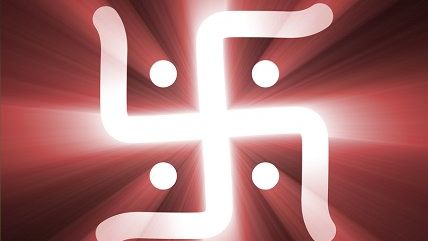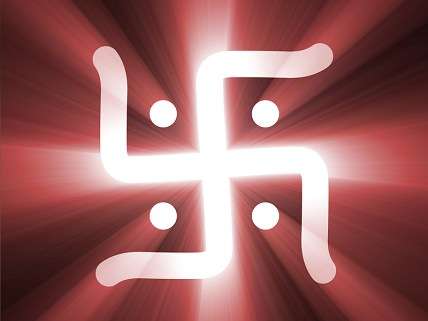 In March, George Washington University suspended a Jewish student and charged him with breaking the law, disorderly conduct, and discrimination. Additionally, administrators forwarded his case to D.C. police as a possible "hate crime" investigation, according to the Foundation for Individual Rights in Education.
What did this Jewish student do to get himself kicked out of classes and trigger an anti-Jewish hate crime kerfuffle? He tried to start a conversation about the swastika, which actually predates German Nazism and is a symbol of good luck in other cultures. He placed an Indian swastika on a campus bulletin board, and remained nearby to talk about the image with members of his residence hall.
While the student was briefly away, someone spotted the swastika and called the police. The student immediately explained what he was doing, but GWU administrators didn't care about the context.
The university has so far ignored FIRE's assertions that punishing this student is a breach of the free speech guarantees it makes in its code of conduct:
"GWU may not ignore thousands of years of history and effectively forbid all uses of the swastika because it was used by Nazi Germany," said FIRE Program Officer and attorney Ari Cohn. "It's ironic that the charges against the student illustrate the very point he was trying to make in the first place—that context is important and there's much to be learned about the history of the swastika."
Is school not the right place to learn about the swastika's origins?