The Volokh Conspiracy
Mostly law professors | Sometimes contrarian | Often libertarian | Always independent
Chimpanzee almost gets habeas corpus—and in any event the Nonhuman Rights Project gets a court hearing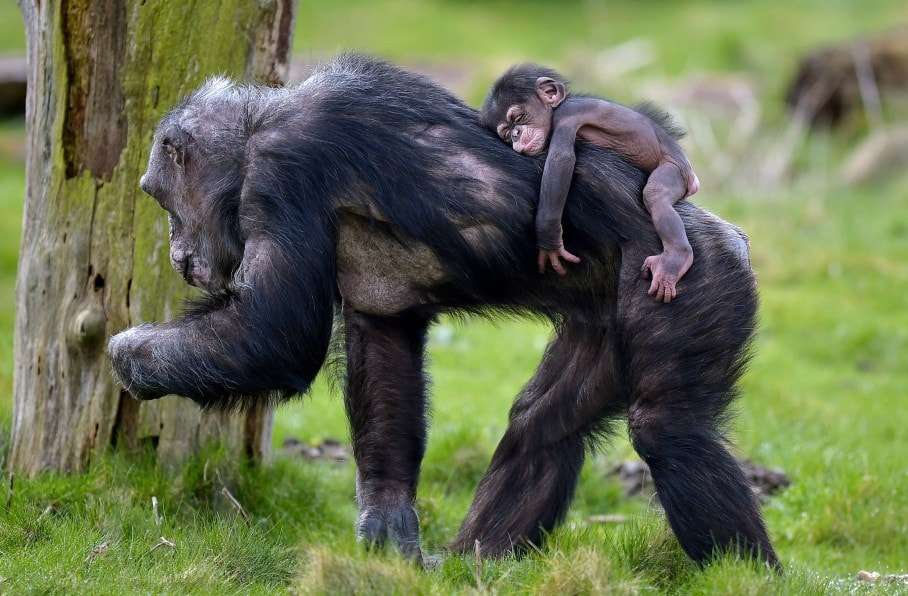 A Monday order in New York trial court (Nonhuman Rights Project, Inc. v. Stanley) was denominated "Order to Show Cause & Writ of Habeas Corpus," which seemed to suggest that the writ of habeas corpus—used to free the improperly imprisoned from custody—might apply to chimpanzees.
[Chimps given human rights by U.S. court for the first time (sort of)]
The order was promptly amended to just be an "Order to Show Cause," but it still orders the Stony Brook University defendants to show cause
why an Order should not be entered granting the Nonhuman Rights Project, Inc. ("Petitioner"), the following relief:

A. Upon a determination that Hercules and Leo are being unlawfully detained, ordering their immediate release and transfer forthwith to Save the Chimps;
It will be interesting to see what happens at the show-cause hearing, scheduled for May 6 [UPDATE: and later rescheduled for May 27]. For some back story, see this New York appellate decision from earlier this year:
Petitioner, an organization seeking better treatment and housing of, inter alia, nonhuman primates, commenced this proceeding seeking a writ of habeas corpus on behalf of Kiko, a chimpanzee. Rather than seeking Kiko's immediate release, however, the petition alleges that Kiko is illegally confined because he is kept in unsuitable conditions, and it seeks to have Kiko's confinement transferred to a different facility selected by The North American Primate Sanctuary Alliance. On appeal from a judgment dismissing the petition, petitioner contends that Kiko is entitled to the relief sought. Contrary to petitioner's contention, we conclude that Supreme Court properly dismissed the petition.

Regardless of whether we agree with petitioner's claim that Kiko is a person within the statutory and common-law definition of the writ, "habeas corpus relief nonetheless is unavailable as [that] claim[], even if meritorious, would not entitle [Kiko] to immediate release.'" It is well settled that a habeas corpus proceeding must be dismissed where the subject of the petition is not entitled to immediate release from custody. Here, petitioner does not seek Kiko's immediate release, nor does petitioner allege that Kiko's continued detention is unlawful. Rather, petitioner seeks to have Kiko placed in a different facility that petitioner deems more appropriate. Consequently, even assuming, arguendo, that we agreed with petitioner that Kiko should be deemed a person for the purpose of this application, and further assuming, arguendo, that petitioner has standing to commence this proceeding on behalf of Kiko, this matter is governed by the line of cases standing for the proposition that habeas corpus does not lie where a petitioner seeks only to change the conditions of confinement rather than the confinement itself (see generally People ex rel. We therefore conclude that habeas corpus does not lie herein.
Thanks to Sai for the pointer.