DEA Chief to Step Down, Deal Reached on Human Trafficking Legislation, EU May Allow Countries to Ban GMO Crops: P.M. Links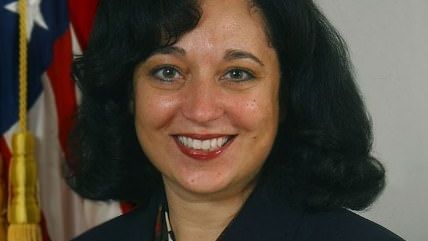 Department of Justice

Drug Enforcement Agency (DEA) head Michele Leonhart, who was raked over the coals recently over scandals within her organization (sex parties!), appears to be resigning soon.

The videotaped, televised beating of a Southern California man by a pack of San Bernardino County deputies has already resulted in a $650,000 settlement.
Senate Majority Leader Mitch McConnell says legislators have reached a bipartisan deal on anti-human-trafficking legislation, which means that attention may soon turn to Loretta Lynch's nomination for attorney general.
Ousted Egyptian President Mohammed Morsi has been sentenced to 20 years in prison for deaths of protesters that were the result of a violent crackdown.
The European Union is considering giving its member states the authority to ban the sales of genetically modified crops. (Hat tip to Ken)
The Supreme Court has ruled, 6-3, that police can't prolong a simple traffic stop so that a drug-sniffing dog can brought in to investigate the vehicle.
Follow us on Facebook and Twitter, and don't forget to sign up for Reason's daily updates for more content.