Baylen Linnekin Blasts Yet Another Legal Crackdown on Sharing Food With the Needy
San Antonio targets a good Samaritan, because rules are rules.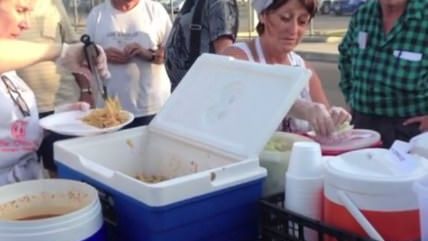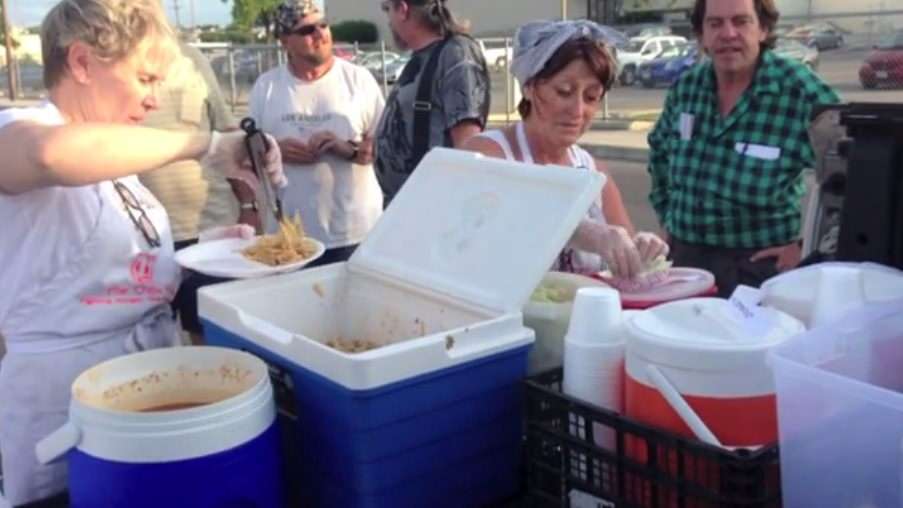 The food chef Joan Cheever serves every Tuesday evening, part of charitable work she's done for the past decade, was prepared in a commercial kitchen. Food handlers were licensed. The food truck in San Antonio, Texas, from which she serves was permitted. But with no special permit for giving food away to people who can't afford to buy it, Cheever faces a ridiculous (and steep) fine.
The San Antonio ticket is only the latest such example of crackdowns on those who share food with those in need. Shockingly, it's not even the most ridiculous recent example. Last year, 90-year-old chef Arnold Abbot made news when he was arrested by Ft. Lauderdale police for sharing food with the homeless. He faced two months in jail and hundreds of dollars in fines, according to reports. Abbot, a hero, kept on sharing food. Keep Food Legal's Baylen Linnekin, as he has done several times at Reason, details the awfulness of these regulations.