Murdered Charlie Hebdo Editor Slams Critics, Racists and Fascists in Posthumous Book
Letters to the Swindlers of Islamophobia who play into the Hands of Racists is one of the better titles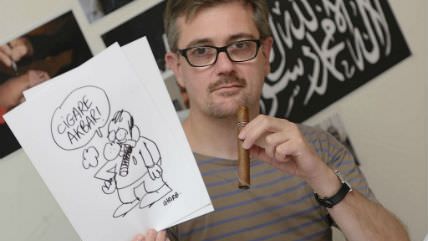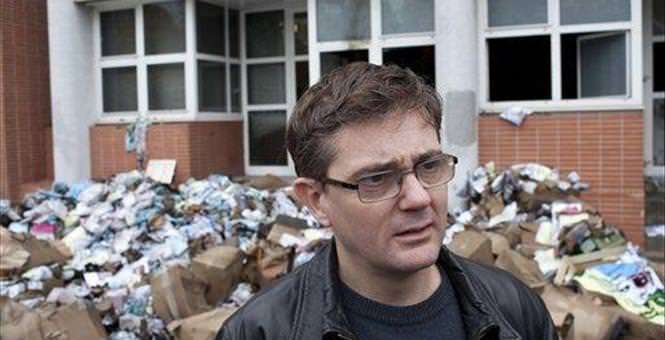 Stephane Charbonnier, the loved and hated (and now dead) editor in chief of the French satirical cartoon newspaper Charlie Hebdo who was better known by his nom-d'art "Charb," is still tweaking his critics—you listening, Garry Trudeau?—from the grave. In a book published Thursday, which NPR.org translates as Letters to the Swindlers of Islamophobia who play into the Hands of Racists, is a broadside, among other things, against the term "Islamophobia." Writes the Associated Press:
He pillories the unquestioning use of the term "Islamophobia" by some journalists either out of laziness or commercial interest, and decries politicians who fan what he considers an unfair debate on national identity.

In an opening poem that targets preconceived notions, Charb writes that his intended audience includes those who "think it's written in the Quran that drawing the Prophet Muhammad is forbidden … think caricaturing a jihadist in a ridiculous position insults Islam … think a drawing is more dangerous than an American drone."

But Charb also condemns people who demonize Muslims: "If one day all Muslims in France converted to Catholicism … these foreigners or French of foreign origin would still be seen as responsible for all ills," he wrote.
More Charb quotage, care of France 24:
By what twisted logic is humor less compatible with Islam than with any other religion? … If we let it be understood that we can laugh at everything except certain aspects of Islam because Muslims are much more susceptible than the rest of the population, isn't that discrimination?
I sincerely hope the book gets translated into English and soon, so we can mail it to all the ghoulish insta-Charlie-experts who spent the days after an entire newsroom got assassinated rifling through its archive to condemn images and commentary they did not remotely understand.
Reason on Charlie Hebdo here, including a piece from me on the day of the attack. Here's a video of me, Katherine Mangu-Ward and some other friendly people talking about it that day on TV: