A.M. Links: Obama's Immigration Rule Lands at Federal Appeals Court, O'Malley Chides Hillary Clinton for Gay Marriage Flip-Flopping, ISIS Attacks Iraq's Largest Refinery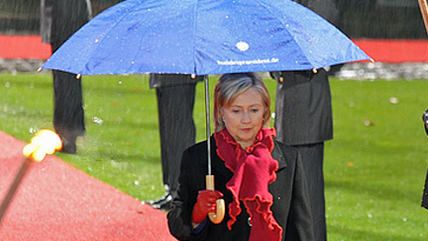 Credit: White House / Flickr.com

Islamic State fighters and Iraqi security forces battled yesterday inside Iraq's largest refinery.
Democrat Martin O'Malley criticized Hillary Clinton for flip-flopping on gay marriage and immigration. "I'm glad Secretary Clinton's come around to the right positions on these issues," said O'Malley, who is likely to challenge Clinton in the Democratic presidential primary. But "leadership," he added, "is about making the right decision, and the best decision before sometimes it becomes entirely popular."
"As the Missouri National Guard prepared to deploy to help quell riots in Ferguson, Missouri, that raged sporadically last year, the guard used highly militarized words such as 'enemy forces' and 'adversaries' to refer to protesters, according to documents obtained by CNN."
According to a new study, e-cigarette use has tripled among middle and high school students.
Follow us on Facebook and Twitter, and don't forget to sign up for Reason's daily updates for more content.