Tough Crowd: Rand Paul Loses a Vote…For Using the Post Office!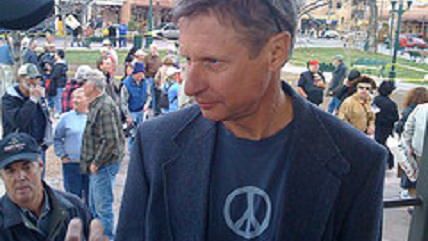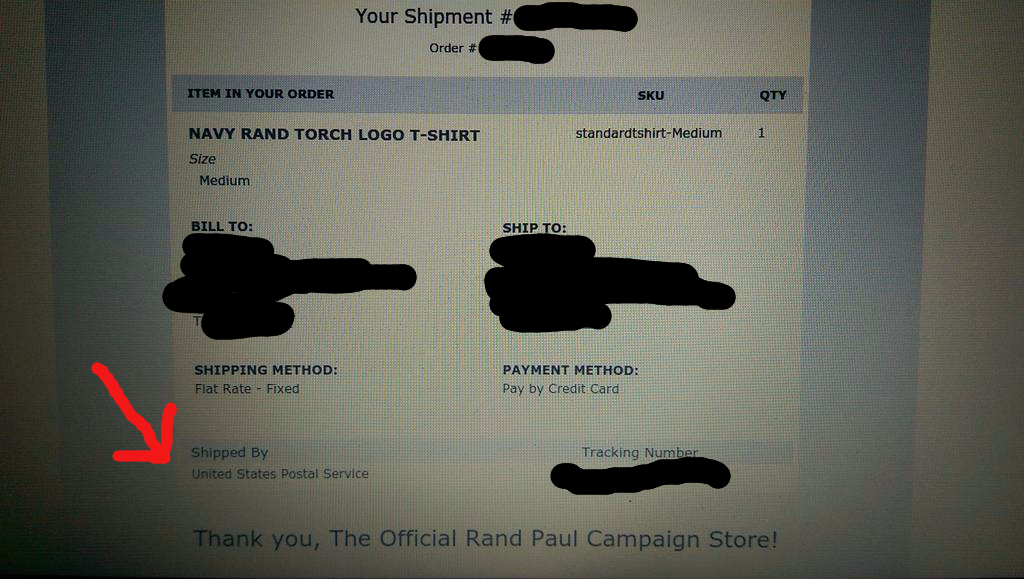 And you thought you were principled.
Over at Tiger Droppings, a LSU message board, commenter Ping Pong announces that he's no longer supporting Rand Paul because the Kentucky senator is using the U.S. Postal Service to fulfill campaign t-shirt orders.
So much for Rand Paul being a libertarian. I ordered a shirt from his campaign website and they are shipping it via the POST OFFICE!!!! He talks about "defeating the Washington Machine", yet he ships his campaign products through an entity of the "Washington Machine" instead of through a private company like a real free market libertarian would. I guess he is becoming more moderate in attempt to win the Republican nomination. He is nothing like his Father.
Paul's loss is presumptive Libertarian Party candidate Gary Johnson's gain. The former two-term governor of New Mexico, Johnson pulled over 1 million votes on the LP ballot in 2012 and heads up the Our America Initiative. (Gov. Johnson, I promise to tell that I've seen you use public sidewalks…).
The emoticon make me think this is a joke. Or maybe I'm just hoping it's a joke…