Millennials Conservative About Casual Sex, Liberal About Same-Sex Marriage, Conflicted About A Lot in New Religion and Sexuality Survey
The kids are ... confused.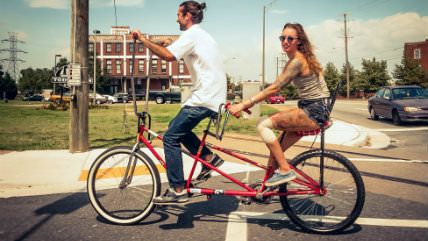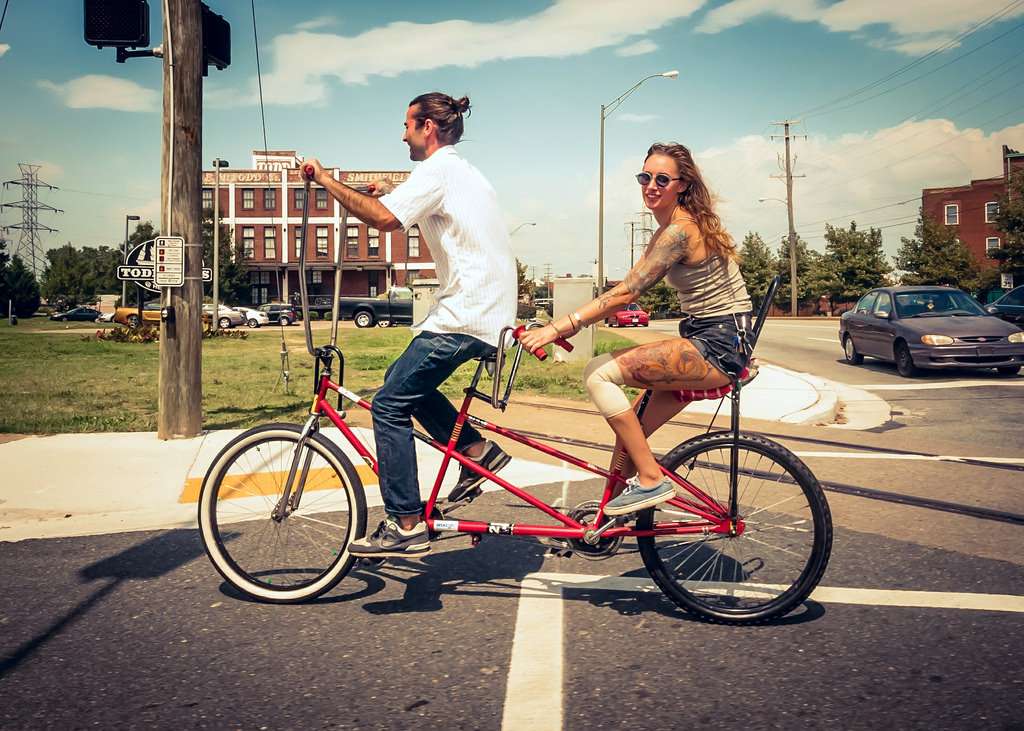 Millennials are conservative about casual sex, conflicted about gender discrimination in the workplace, and liberal on issues like abortion and same-sex marriage, according to a new poll from the Public Religion Research Institute (PRRI). The nonprofit's "Millennials, Sexuality, and Reproductive Health Survey," conducted in February, asked a random sample of more than 2,300 American 18- to 35-year-olds about their views on politics, religion, contraception, marriage, and more.
Let's start with religious freedom, since that's a hot topic right now. The millennials surveyed were significantly more worried about "religious groups trying to pass laws that force their beliefs on others" (48 percent) than "the government interfering with the ability of people to freely practice their religion" (39 percent). This is evident in views about discrimination laws and the Affordable Care Act. Nearly three-quarters of those surveyed favored "laws that would protect gay and lesbian people against discrimination in jobs, public accommodations, and housing," and 72 percent said similarly for transgender people. And 58 percent agreed with the U.S. Supreme Court's decision about contraception coverage in Burwell v. Hobby Lobby.
The vast majority or respondents said contraception should be "readily available on college campuses," though that's the sort of vaguely worded phrasing that effectively means nothing (readily available how? at the school health center? in vending machines?). Unsurprisingly, less than one in ten millennials surveyed said that contraceptive use is morally wrong. Fifty-five percent are in favor of emergency contraception being available without a prescription (it is), and about 18 percent of millennial women report having used emergency contraception themselves.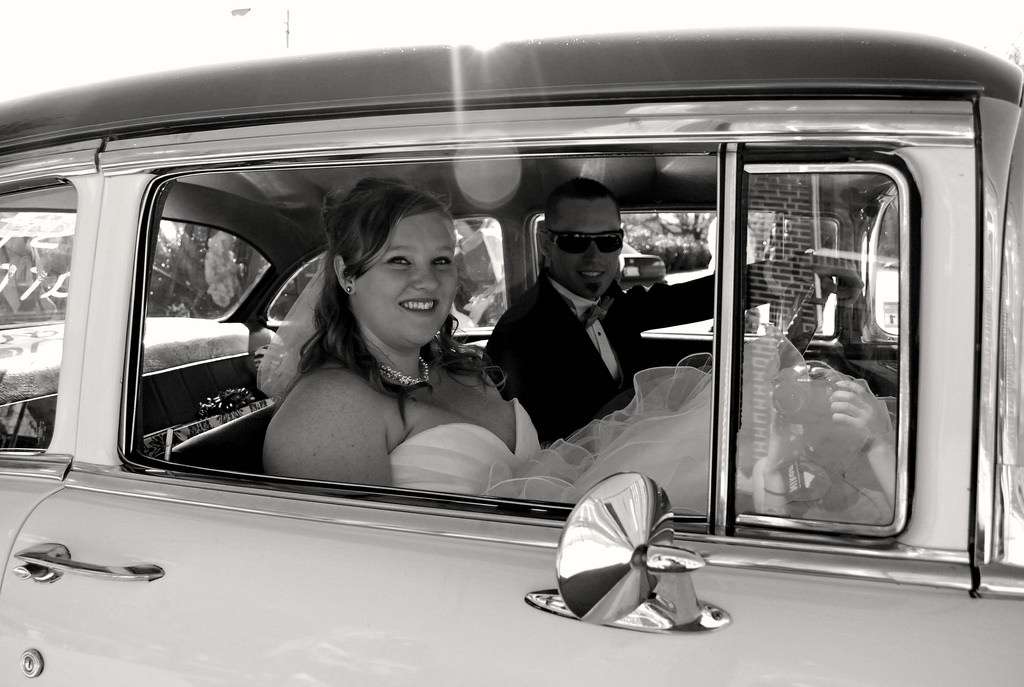 On casual sex and cohabitation, however, these millennials were more conflicted. Only 37 percent said "sex between two adults who have no intention of establishing a relationship" is morally acceptable, with an equal number considering it morally unacceptable and 21 percent saying it "depends on the situation." Half of respondents said shacking up before marriage is acceptable, with 21 percent saying it depends on the situation.
Most of the results were broken down by race/ethnicity, allowing for some interesting comparisons. Asians and Pacific Islanders were the most likely to consider casual sex acceptable; blacks were the least likely. Hispanics were significantly more likely to have a transgender friend or relative. White millennial women were more likely to perceive gender bias in the workplace.
Overall, nearly three-quarters of millennial women surveyed said that women aren't paid equally for equal work, while only 56 percent of millennial men agreed with that statement. And 68 percent of the women agreed that due to historical discrimination, "companies should make special efforts to hire and promote females," a sentiment only 53 percent of the men surveyed supported. Among white millennials the gap on this last question was much wider, with 64 percent of white millennial women agreeing and only 46 percent of white men.
On abortion, millennial women and men showed no significant differences of opinion; these views were much more likely to diverge based on religion and race/ethnicity.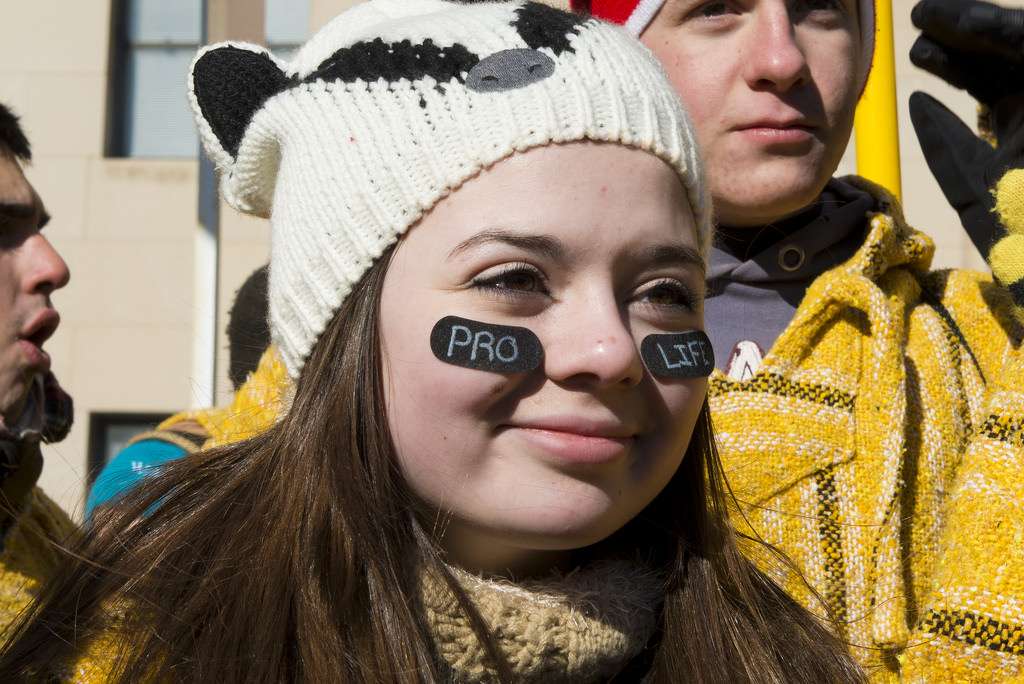 Those most likely to say abortion should be legal were religiously unaffiliated individuals (79 percent), white non-evangelical Protestants (63 percent), and black non-evangelical Protestants (61 percent). Those most likely to say it should be illegal were white evangelical Protestants (80 percent), Hispanic Protestants (61 percent), and Hispanic Catholics (55 percent). White Catholics were fairly evenly split, with 51 percent saying it should be legal in all or most cases and 49 percent saying it should be illegal.
Contra the popular misconception that millennials are less pro-choice than previous generations, 55 percent of the people PRRI surveyed said abortion should be legal in all or most cases. Nearly identical percentages said that at least some abortion doctors should be present in every community; that we should not make it more difficult for women to obtain abortions; and that under certain circumstances, "having an abortion is the most responsible decision that a woman can make."
"Most millennials are uncomfortable attaching themselves exclusively to the 'pro-life' and 'pro-choice' labels that have defined the abortion debates for decades," PRRI noted. Only 25 percent identified as pro-life and 27 percent as pro-choice, while 22 percent said neither label fits and 27 percent said both labels do. [Again, there was little difference between men and women on adopting these labels but significant variances across racial, ethnic, and religious backgrounds.] Taken together, this poll's abortion questions reflect a tendency for millennials to separate the issues of abortion's legality and its morality.
On the morality of abortion, 21 percent of these millennials said it is always "morally acceptable," 39 percent said it's morally acceptable in some situations, and 35 percent said it's always "morally unacceptable."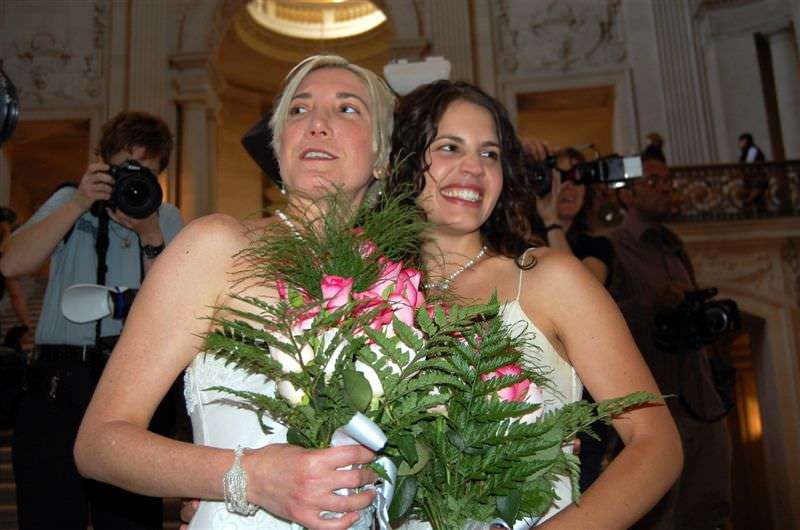 Respondents were more accepting of "sex between two adults of the same gender," which 42 percent said was always okay morally and 38 percent said is never okay. Thirteen percent think it's okay to have gay sex situationally. Nearly two thirds were in favor of legal same-sex marriage, with support was highest among Asians and whites (70 percent and 64 percent) and slightly lower among Hispanics and blacks.
Four percent of respondents overall identified as gay or lesbian and 1 percent identified as transgender. A little more than half (53 percent) said they had a close friend or family member who was gay, and 14 percent had a transgender friend or family member. Hispanics were significantly more likely to have a transgender friend (17 percent, compared to 8 percent for each of the other groups) or relative.
A large number of those surveyed identified as "progressive" (57 percent), and just over a third identified as "feminist" (with whites the least likely to say so). Only 34 percent recognized themselves as "millennials."
Despite millennials' reputation as social-media obsessed, only Facebook had a critical mass amongst those surveyed. All but 17 percent used Facebook to some degree, but 56 percent had never used Instagram, 76 percent had never used Tumblr, and 60 percent had never used Twitter. Instagram use was heaviest among Asians and Twitter use was highest among Asians and blacks, with white millennials using both the least.
The "clicktivism" charges ring true, though: Millennials were much more likely to have signed an online petition (37 percent) or "liked" a political cause on Facebook (28 percent) then to have attended a politcal rally or demonstration (14 percent), donated money to a politcal campaign or cause (12 percent), or contacted an elected official via phone, letter, or email (19 percent).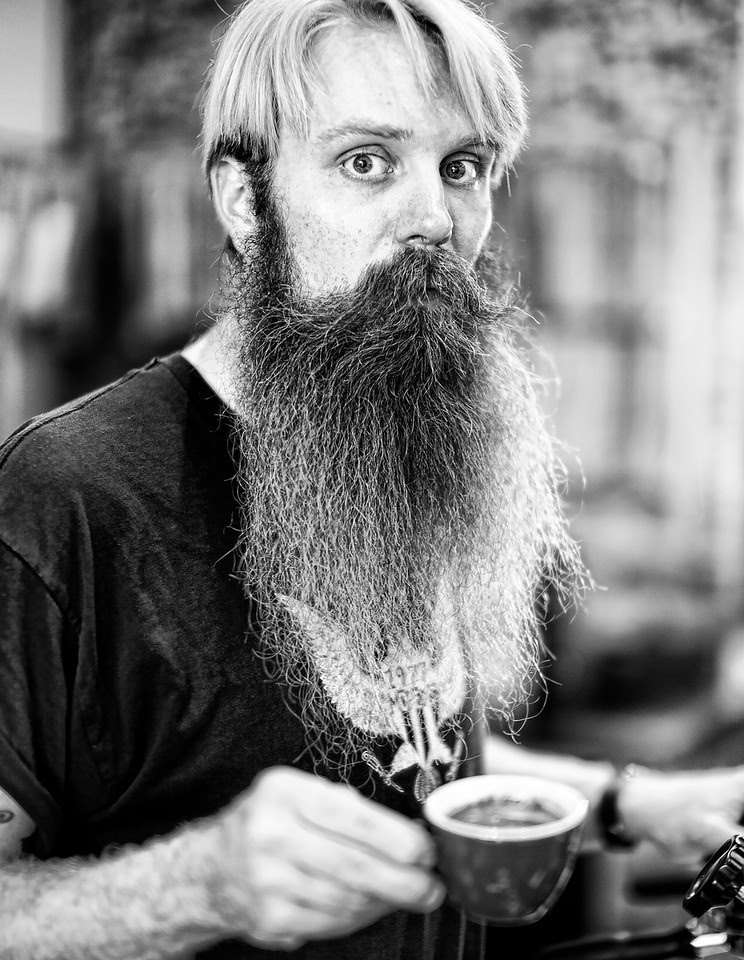 When asked about which issues were "critical," rather than simply "one among many important issues," jobs and unemployment made a strong showing (cited as critical by 54 percent), while same-sex marriage did not. The "growing gap betwen rich and poor" seriously worried 36 percent of all respondents, with wory highest among blacks (45 percent). Blacks were also the most likely to consider the "fairness of the criminal justice system" a critical issue.
Sexual assault on campus was also a concern, with 60 percent of respondents saying schools aren't doing enough to address the problem and nearly three-quarters say sexual assault is somewhat or very common on college campuses. Nine percent said they had been sexually assaulted themselves, while 34 percent had a friend or relative that had been. Black millennials were twice as likely as Asians to say someone close to them had been sexually assaulted, and more than twice as likely to have been sexually assaulted themselves.
Overall, a little under a third of the millennials surveyed were married, while 21 percent said they were in a committed relationship, four percent were divorced or separated, and 41 percent were single. Blacks were more than twice as likely to be unmarried than any other group, and also significantly less likely to be living with a partner or spouse. Hispanics were the least likely to be living alone. Overall, 39 percent of the millennials surveyed were living with a partner or spouse, 30 percent at home with parents or guardians, 11 percent by themselves, eight percent with one or more roommates, and five percent in college dormitories.
For Reason's own coverage of this cohort, check out our special October 2014 millennial issue, where we praise hipster sellouts, parse why millennials are fleeing the major politcal parties, dispel millennial myths, and explore young-adult dystopias.