Iran Deal Arrives, Columbia's Report on UVA Rape Story Coming Soon, New Game of Thrones Chapter: P.M. Links
President Obama has called it "a good deal."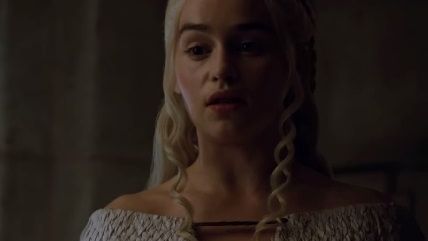 HBO

Negotiators on both sides have agreed on key parts of the Iran nuclear deal. Here's the latest news.

President Obama has called it "a good deal."
The Columbia Graduate School of Journalism will hold a press conference on Monday, April 6, at 1:00 p.m. Eastern Time announcing the results of its investigation into Rolling Stone's now debunked University of Virginia gang rape story. The report will be available the night before.
Read all of Reason's takes on the Indiana RFRA controversy: Nick Gillespie, Matt Welch, Jacob Sullum, Andrew Napolitano, Scott Shackford, Jesse Walker, Robby Soave.
Sen. Tom Cotton's take: At least we treat gays better than Iran.
Chris Rock has been pulled over three times so far this year, and he has the selfies to prove it.
George R.R. Martin has released another chapter from the forthcoming sixth Game of Thrones book, The Winds of Winter.
The Germanwings co-pilot was likely carrying out a suicide attempt when he crashed the plane, according to searches of his internet browsing history.
Follow Reason on Twitter, and like us on Facebook. You can also get the top stories mailed to you—sign up here.