Christie Pardons Philly Mom Who Dared Enter New Jersey With a Legally-Owned Firearm
Shaneen Allen originally faced up to 11 years in jail before being allowed into a pretrial intervention program.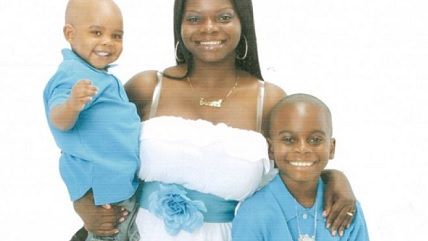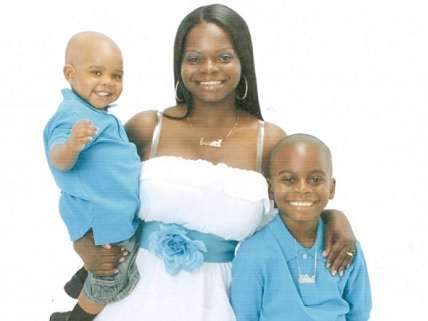 Shaneen Allen, the Philly resident who was arrested while visiting New Jersey with her two kids after volunteering to a police officer that had pulled her over that she was carrying a legally-owned handgun that was registered in Pennsylvania, was pardoned by Gov. Chris Christie (R-N.J.) at noon today.
Allen originally faced up to 11 years in prison because of an aggressive prosecutor, the same one who let Ray Rice go with a pretrial intervention program and no jailtime after he knocked his fiancé unconscious. Allen, who entered New Jersey with a legally owned gun and told a cop about it, eventually got the same deal. Christie's pardon allows the single mother (or "pistol-packing mom," as NJ.com described her in their headline) to avoid going through any part of the criminal justice or having a criminal record.
Her case also led to changes in how the law she was being prosecuted for breaking will be applied. Via NJ.com:
Her attorney, Evan Knappen, of Eatontown, said the Allen case lead to the Office of the Attorney General issuing new guidelines that allow people who are legally entitled to carry firearms in their home states to enter diversionary programs instead of heading directly to a Garden State prison if charged with violating state law.

"It was quite a fight for her down there in Atlantic County, and it led to significant changes," Knappen said. "Hundreds of folks were helped by her case…It's a little absurd to take someone who's a law abiding citizen in their home state but then put them into a New Jersey state prison for a mandatory 3 to 5 year sentence and make them a felon."
No word yet on whether Christie will sign a pardon for Steffon Josey, a Jersey man who collected 60,000 signatures in support of a pardon. He faces three years in jail for forgetting he left a legally owned and registered firearm in his glove compartment instead of his trunk.