Richmond Cops Say Man They Shot Pointed Gun at Them; Cops Saw Him Making a 'Hand to Hand' Drug Deal
How much violence is limiting people's freedom to buy and sell drugs worth?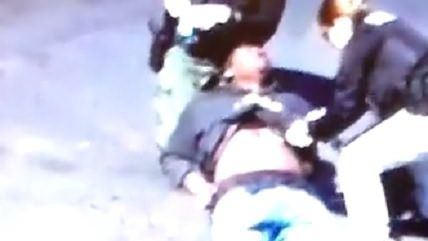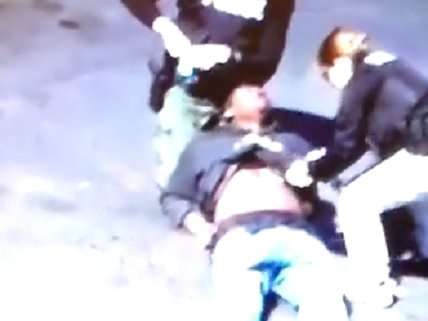 Police say the man they shot in the abdomen near a Richmond motel pointed a gun at officers before he was hit. In video taken moments after the incident, some onlookers are heard questioning why cops shot the man. Police say they initially began to pursue the man, who they have not identified, because they saw him participate in a low-level drug deal. Police say the motel is known to them for drug "crimes" and prostitution. WTVR reports:
Police were attempting the question the man who they saw involved in a "hand-to-hand exchange" near the motel. The area is well-known to police for drug crimes and prostitution, the chief said.

"This is no strange neighborhood to our folks, just a week ago, last Wednesday, seven days ago, our officers were fired upon just on the other side this motel here on Midlothian," he said. "This hotel/motel here is where we get a majority of our calls for service for this precinct and there are some issues here."
Pro-police lobbies may certainly push for more drug and sex laws, but police officers themselves aren't the ones making up these laws. When cops in New York City took it on themselves to resort their law enforcement priorities and avoid "unnecessary arrests," residents and the press were aghast. The New York Times went so far as to suggest the civil rights of poor, largely minority residents were being violated because police officers weren't in those communities enforcing the kind of petty laws that can lead to violent but unnecessary interactions like the one police had with Eric Garner, who they accused of selling loose, untaxed cigarettes.
Take a look at the photo above and consider how not having a bullet in his abdomen for allegedly buying or selling drugs would be a civil rights violation for the man pictured. So long as mainstream police reform activists focus on individual cops and how much training they get, and not the laws that create the space for violent interactions like this week's in Richmond, such police violence will continue. After all, were the cops to withdraw from the area of that Richmond motel, and allow people to buy and sell drugs and sex in peace, certainly some of the same residents complaining about this police shooting would complain about being abandoned by cops.