DOJ Suing University in Oklahoma for Firing Transgender Professor
Holder argues Title VII of the Civil Rights Act of 1964 applies.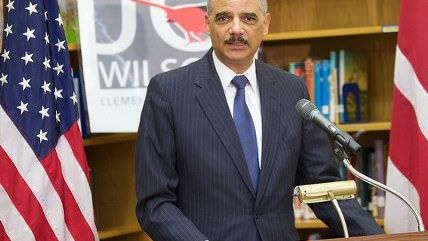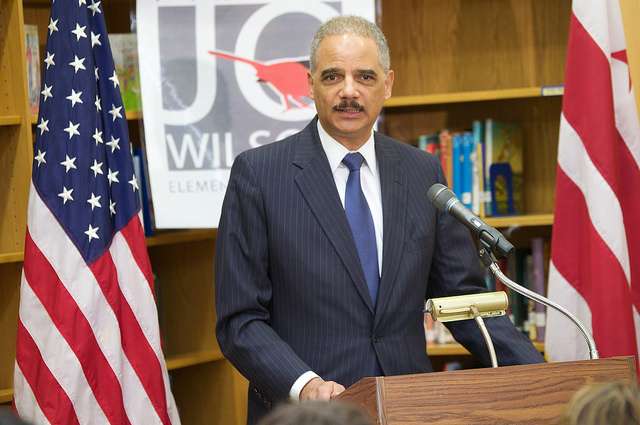 In December, Attorney General Eric Holder announced that the Department of Justice (DOJ) would be taking the position that Title VII of the Civil Rights Act of 1964 also protects transgender workers in its protections against sex discrimination.
Monday they announced action because of this position, filing a lawsuit against Southeastern Oklahoma State University and the Regional University System of Oklahoma for violating Title VII. Here are the details from the DOJ:
According to the United States' complaint, filed in federal district court in Oklahoma City today, Rachel Tudor began working for Southeastern as an Assistant Professor in 2004. At the time of her hire, Tudor presented as a man. In 2007, Tudor, consistent with her gender identity, began to present as a woman at work. Throughout her employment, Tudor performed her job well, and in 2009, she applied for a promotion to the tenured position of Associate Professor. Southeastern's administration denied her application, overruling the recommendations of her department chair and other tenured faculty from her department. The United States' complaint alleges that Southeastern discriminated against Tudor when it denied her application because of her gender identity, gender transition and non-conformance with gender stereotypes.

"By standing beside Dr. Tudor, the Department of Justice sends a clear message that we are committed to eliminating discrimination on the basis of sex and gender identity," said Attorney General Eric Holder. "We will not allow unfair biases and unjust prejudices to prevent transgender Americans from reaching their full potential as workers and as citizens. And we will continue to work tirelessly, using every legal tool available, to ensure that transgender individuals are guaranteed the rights and protections that all Americans deserve."

In 2010, Tudor filed complaints regarding the denial of her application for promotion and tenure. Shortly after it learned of her complaints, Southeastern refused to let Tudor re-apply for promotion and tenure despite Southeastern's own policies permitting re-application. At the end of the 2010-11 academic year, Southeastern and RUSO terminated Tudor's employment because she had not obtained tenure.
This may seem like new ground for using Title VII, but according to the Transgender Law Center it's actually not. The center notes a handful of federal cases over the last decade supporting transgender rights in the workplace. The rulings culminated in 2012 with a decision by the U.S. Equal Employment Opportunity Commission that discrimination against transgender workers is fundamentally discrimination on the basis of sex. (Funny detail: In that case, Macy v. Holder (pdf), the Department of Justice was the defendant, not the plaintiff, and the employer accused of discrimination was the Bureau of Alcohol, Tobacco, Firearms and Explosives.)
For anybody interested in the recent history of these cases, the Transgender Law Center has a four-page write-up here (pdf). They also call for the passage of the Employment Non-Discrimination Act (ENDA) to cancel out the possibility of an adverse Supreme Court ruling should any of these cases end up before the justices. I don't agree with the need for ENDA, but it's still good to take note of the background of these suits as transgender issues start getting more and more attention separately from the gay and lesbian community.