1 in 20 U.K. Students Has Engaged in Sex Work
While money was one motivating factor, students also cited flexible scheduling and personal enjoyment as reasons for choosing sex work.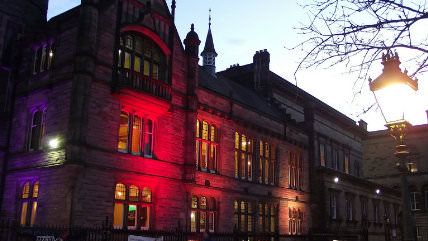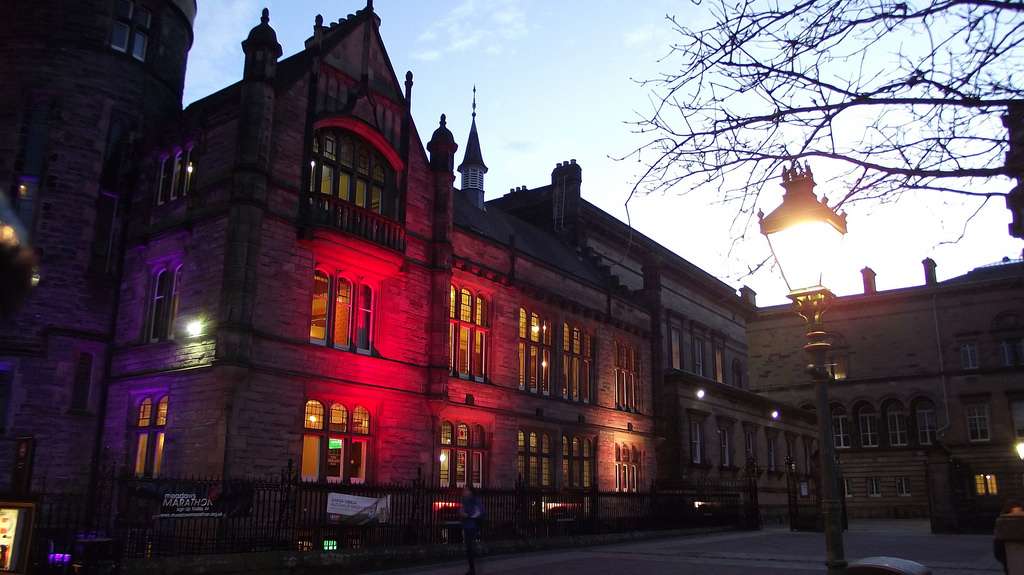 Nearly five percent of U.K. students have engaged in some form of sex work, according to new research that contradicts conventional wisdom about the sex industry in several significant ways. For starters, more male than female students participated in sex work. And while money was one motivating factor, students also cited flexible scheduling and personal enjoyment or curiosity among their main reasons for getting involved.
The research was part of the Student Sex Work Project, a 3-year initiative led by Swansea University. Researchers surveyed more than 10,000 students from England, Scotland, Wales, and Northern Ireland, whittling the final data sample down to 6,673. Students answered questions about their attitudes toward sex work—broadly defined as "the exchange of sexual services, performances, or products for material compensation"—and any personal experiences with it.
Among the key findings: 4.8 percent of student respondents had done some sort of sex work, including 5 percent of male students surveyed and 3.4 percent of female students. [While the report mentions transgender student sex workers, it does not include any specific numbers.] Nearly nearly 22 percent of respondents had considered doing sex work.
Of the male students surveyed, 2.4 percent had engaged in what researchers call "direct sex work," aka prostitution, as had 1.3 percent of female students. Three and a half percent of male respondents and 2.7 percent of females had done "indirect sex work," which includes things such as stripping, porn acting, nude modeling, webcam or phone sex services, and nude housecleaning. A combined 1 percent of students surveyed were involved in sex work in an auxiliary manner, such as working as a receptionist or a driver for an escort company.
Having relied on an opt-in online survey—one advertised to students with the option of winning gift certificates and condoms—this data may overstate the prevalence of student sex work in the U.K. Wealthier students may be less motivated by free giveaways. Students involved or interested in sex work may be more compelled to opine on the subject. Even if the percentages here are somewhat skewed, however, the perspectives provided by student sex workers are valuable.
Inevitably, some have portrayed these findings as a shame and a call to action. But the data hardly seems to indicate that student sex workers would be better off with jobs in the campus dining hall or more student loans.
"Student sex workers' motivations are [centered] on the need to generate money in a flexible way," the report notes (emphasis mine). Even with campus jobs that are considerate of student schedules, typical part-time employment requires working when somebody says so, as much or as little as they say to, and often for low wages. Sex work lets students work around their studies and campus activities and spend less time making more money. Among the positives cited by student sex workers, 83 percent mentioned good pay and 77 percent mentioned flexible hours.
For the majority of student sex workers, it's "very transient part time work," researchers found. "Sex work can complement studying."
In general, these kids aren't getting rich. The majority (51 percent) made less than £300 per month, with only about 13 percent earning more than £1000 monthly. But they're also not putting in a lot of time—54 percent worked less than five hours per week—and able to drop in and out of the work as they please. About half of student sex workers said they were involved for less than six months. "Leaving the sex industry was generally felt to be easy," the report notes.
Of the non-economic (and non-mutually-exclusive) reasons student sex workers gave for getting starting, 59 percent said they thought they would enjoy it, 54 percent were curious about the industry, and 44 percent found it erotically appealing. Feeling forced or coerced into sex work was cited by about 14 percent of student sex workers—still too high, but among the lowest of reasons cited for initial involvement.
While safety is a concern by some student sex workers—about 25 percent said they do not always feel safe when working—stigma is a more universal problem. "Student sex workers fear stigmatisation and the most important negative aspect of sex work is the need to keep involvement in sex work a secret," researchers found.