One Scandalized Illinois Rep. Exits, Another Emerges From Prison, U.S. Assists with Airstrikes in Iraq: P.M. Links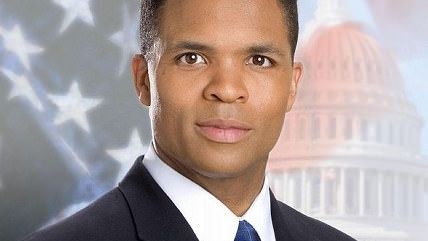 U.S. House

Rep. Aaron Schock (R-Ill.) gave his farewell speech on the floor of the House today, resigning and promising to "work tirelessly to make it up to" those he let down as a result of the allegations of misspending taxpayer dollars on personal things.

Oh, hey there, interesting related story: Former Rep. Jesse Jackson Jr. (D-Ill.) was just released from federal prison today. He spent 17 months behind bars for using campaign funds on personal purchases. His full term isn't actually done. He's heading to a halfway house and may end up spending his final six months in house arrest.
U.S. forces are assisting the Iraqis in trying to take control of Tikrit away from ISIS by providing air strikes.
Indiana Gov. Mike Pence has signed into law the state's religious freedom bill, allowing businesses and individuals to discriminate on the basis of their religious beliefs (such as opposition to gay marriage) unless the government can state a compelling reason to prohibit it.
Sgt. Bowe Bergdahl's attorney says the soldier tried to escape 12 times from his captors in Afghanistan. He has been charged by the Army with desertion and misbehavior before the enemy.
Sen. Rand Paul is courting disappointment among libertarian supporters by calling for an increase in defense spending.
Follow us on Facebook and Twitter, and don't forget to sign up for Reason's daily updates for more content.