House Passes Budget, Saudi Arabia Bombs Yemen, Shape-Shifting Frog Discovered: A.M. Links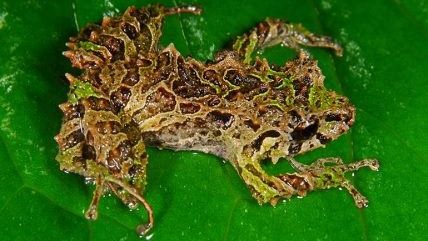 Amphibian Survival Alliance

The Republican-controlled House passed a Republican budget bill that's seen as a victory for House Speaker John Boehner (R). It includes an increase in the "war fund," the only portion of defense spending not capped by sequestration, which the bill does not repeal. The Republican-controlled Senate is still working on a bill, with a budgetary reconciliation process that could encompass issues like the tax code or Obamacare to follow.

Saudi Arabia and its Sunni allies in the Gulf began air strikes against Shi'ite rebel targets in Yemen. Saudi Arabia blames Iran for the unrest to its south.
One of the pilots of the Germanwings flight that slammed into the French Alps was locked out of the cockpit in the minutes before the crash, with the other pilot not responding nor communicating with traffic control. Neither pilot's identity has been released by Lufthansa, the parent company of the airline. A prosecutor in France says te co-pilot sought to "destroy the plane."
Gov. Dannel Malloy (D-CT) promised not to raise taxes to get re-elected but now that he has been that's just what Connecticut Democrats plan to do.
A Russian railroad tycoon is proposing a 13,000 mile superhighway from London to New York City, mostly connecting roads and byways in Russia, plus 55 miles of new road across the Bering Sea connecting Russia to Nome in Alaska and then a new highway to connect Nome to Fairbanks.
NASA plans to pull a boulder off an asteroid and place it in orbit of the Moon by 2019.
A new species of frog was discovered in Ecuador that can change the texture of its skin.
Follow Reason on Twitter, and like us on Facebook. You can also get the top stories mailed to you—sign up here.