Ben Carson Loses Murdoch Primary; Says Favorite Treasury Secretary Was 'Andrea Mitchell's husband'
Another challenging day for the outsideriest hopeful in the GOP presidential field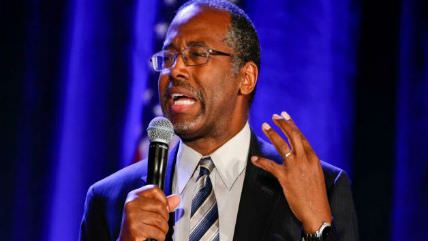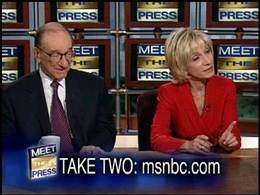 GQ released an attack profile Tuesday on this season's leading no-hope outsider for the GOP 2016 presidential nomination, Ben Carson. Like Hugh Hewitt before him, the fashion magazine's Jason Zengerle tripped the neurosurgeon up on a series of political specifics, most humorously in this exchange:
[W]hen I asked Carson to name his favorite secretary of the treasury, he was stumped. "Andrea Mitchell's husband," he eventually offered. I reminded him that Mitchell's husband, also known as Alan Greenspan, had actually been chairman of the Federal Reserve. "I don't know that there's anybody that really stands out to me as an outstanding treasury secretary. I mean, that's a pretty hard place to be outstanding," he finally said. "Secretaries of the treasury, for the most part, are not big policy people."
Take that, Alexander Hamilton!
In the piece, Carson also calls President Barack Obama a "psychopath," says foreign-born Islamist fighters in Syria are "just like the troublemakers in Ferguson," and expresses exasperation at Israel's parliamentary democracy: "Why don't they just adopt the system we have?"
Carson is still polling well at this preemie stage—a PPP survey of Republicans published Tuesday had him at 4th place with a bullet, with 12 percent support (Rand Paul was tied for 7th with 4 percent). But as Mediaite's Matt Wilstein points out, it looks like the whole rookie-mistake thing is raising some influential eyebrows:
Read 2 bks by famous neurosurgeon Ben Carson, running for president. Wonderful character, up from Detroit ghetto, sadly seems political naif

— Rupert Murdoch (@rupertmurdoch) March 24, 2015
There have probably been more opportune presidents than Barack Obama to attempt to succeed by flaunting inexperience.