Ted Cruz Just Announced That He's Running for President
Cruz hopes to be the top second choice for libertarians.
Texas Senator Ted Cruz just made it official: He's running for president.
He made the announcement in a tweet, accompanied by a video, shortly after midnight, eastern time.
I'm running for President and I hope to earn your support! pic.twitter.com/0UTqaIoytP

— Ted Cruz (@tedcruz) March 23, 2015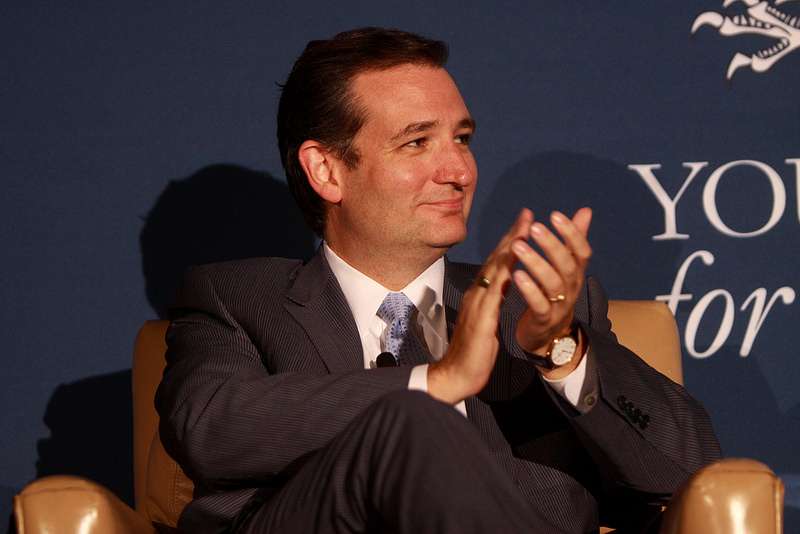 Cruz believes he has a path to the GOP presidential nomination by winning the Tea Party vote, and doing well enough with both social conservatives and libertarians to knock out potential rivals, according to a Houston Chronicle report published over the weekend:
Cruz's senior advisers, however, see a path to victory that all but ignores [the GOP establishment]. To them, the Republican primaries are a series of single-elimination brackets where the four GOP leaders who best represent the party's libertarian, establishment, social conservative and tea party wings will survive as the field winnows. Cruz will vie for the support of the tea party electorate, his advisers say, but will fare well enough with social conservative and libertarian voters to assemble a powerful coalition.

"Those guys who run for the middle have name ID, but they don't truly have one bracket they crush," said one adviser.

…Forty percent of the electorate may vote for the establishment candidate, the advisers predict, but Cruz will "crush" with the 25 percent of voters who come from the tea party bracket. He will then peel some second-choice support from the 10 percent who consider themselves libertarians and from the rest of the voters who identify as social conservatives.

Advisers to Cruz, the son of a pastor, believe he can make a special argument to these religious voters like the thousands of students he is expected to address at a basketball arena Monday at Liberty, a school founded by leader of the religious right Jerry Falwell. About half of the voters in the Iowa caucus this year are expected to be evangelical Christians.
Cruz is the first Republican to make the announcement. Expect more entrants soon.