New Mexico's Legislature Reforms Asset Forfeiture to Require Actual Guilt
Bill also shifts money seized to general fund and away from law enforcement.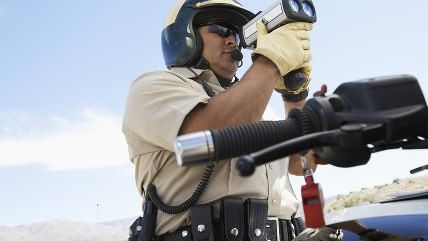 (Photographerlondon | Dreamstime.com)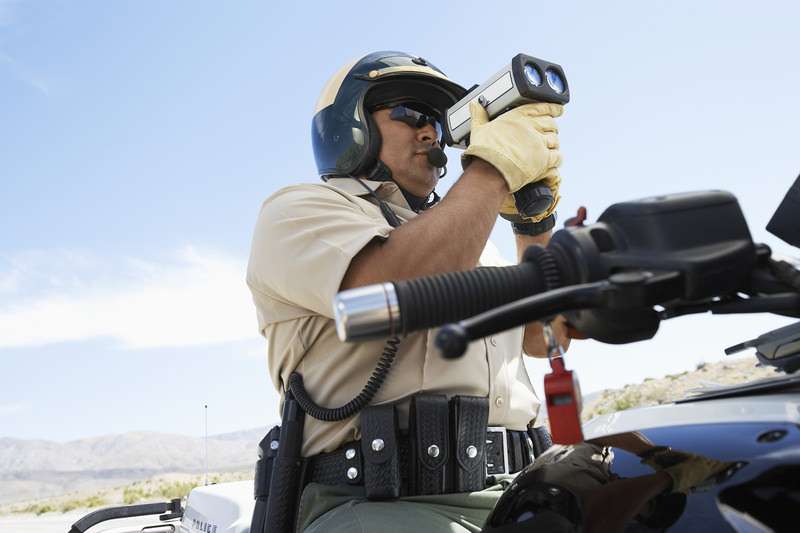 Over the weekend, New Mexico's legislature pushed forward with what appears to be some significant asset forfeiture reform. The state's Senate voted 37-0 on Saturday to eliminate the civil version of asset forfeiture that allows law enforcement agencies to take the money of property of citizens accused of criminal behavior. The state will still have an asset forfeiture system, but these changes will require citizens to be convicted of crimes in order for the state to lay claim to their stuff.
The legislation, House Bill 560 (pdf), would also require property from asset forfeiture to be auctioned off and any funds collected from the process to go to the state's general fund. That's a distinction just as important. Not only would it curtail the incentives for law enforcement agencies to try to find reasons to search and seize money and property from citizens; it also keeps law enforcement agencies from turning to the Department of Justice's federal Equitable Sharing Program Asset Forfeiture Fund to bypass the state's regulation. The Department of Justice program allows law enforcement agencies to partner up with the federal governments for police activities. The federal government then "adopts" the bust, seizes the assets, and directs money back to the law enforcement agencies. Billions of dollars have been transferred to law enforcement agencies across the country through this process, allowing police to bypass attempts to restrict seizures.
Because HB560 would forbid law enforcement agencies from having or keeping forfeited assets (at one point in the 37-page bill it bluntly says "A law enforcement agency shall not retain forfeited or abandoned property"), no New Mexico agencies will be able to participate in the Department of Justice's program.
"Part of the reason this bill was put together was in fact to close that loophole," says Micah McCoy, communications director for the American Civil Liberties Union chapter in New Mexico. New Mexico had already banned civil forfeiture, but local agencies were using the federal program to continue seizing assets with the help of the federal government and keeping money and property. The Santa Fe New Mexican described how the process played out in a case from 2010:
In 2010, a 60-year-old African American man and his son, newly reconciled, set off from Chicago to Las Vegas, Nev., to visit another relative. The mapping system in their rented car directed them to Las Vegas, N.M., instead.

Coming through Raton, they were stopped by New Mexico State Police for speeding. The man gave officers permission to search his car, in which they found $17,000 in cash that he and his son were carrying to help pay for the trip and for renovations to the relative's new home.

According to court documents, before releasing the pair, one officer warned, "This isn't over yet." When the man asked what he meant, the officer allegedly said, "You'll see."

Sure enough, Albuquerque police later pulled them over for a minor traffic violation, and an official from the Department of Homeland Security showed up, seized the cash, impounded the rental car and dropped the man and his son at the airport with nothing but a jar of coins they were planning to use in the slot machines in Las Vegas.
The ACLU helped them get their money back. This legislation would eliminate future tricks like this one.
"This basically ends that [civil] forfeiture in New Mexico, and now we'll only have criminal forfeiture," McCoy says.
But even though it passed with absolutely no opposition in the House and Senate, it still needs the governor's signature. They're hoping Republican Gov. Susana Martinez will sign the bill, despite the lobbying against it from law enforcement sources. McKay is hopeful, though he's not sure what Martinez is likely to do.
"I think it's telling that it passed unanimously out of both houses," McKay said. "This is a true bipartisan bill. The practice is so grossly unfair that people across the board voted for it."