Arrest Warrant Issued for Florida Mom Who Refuses to Get Son Circumcised
What's the state's interest in this boy's foreskin?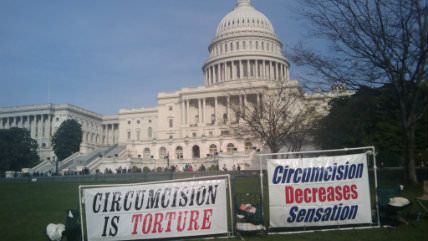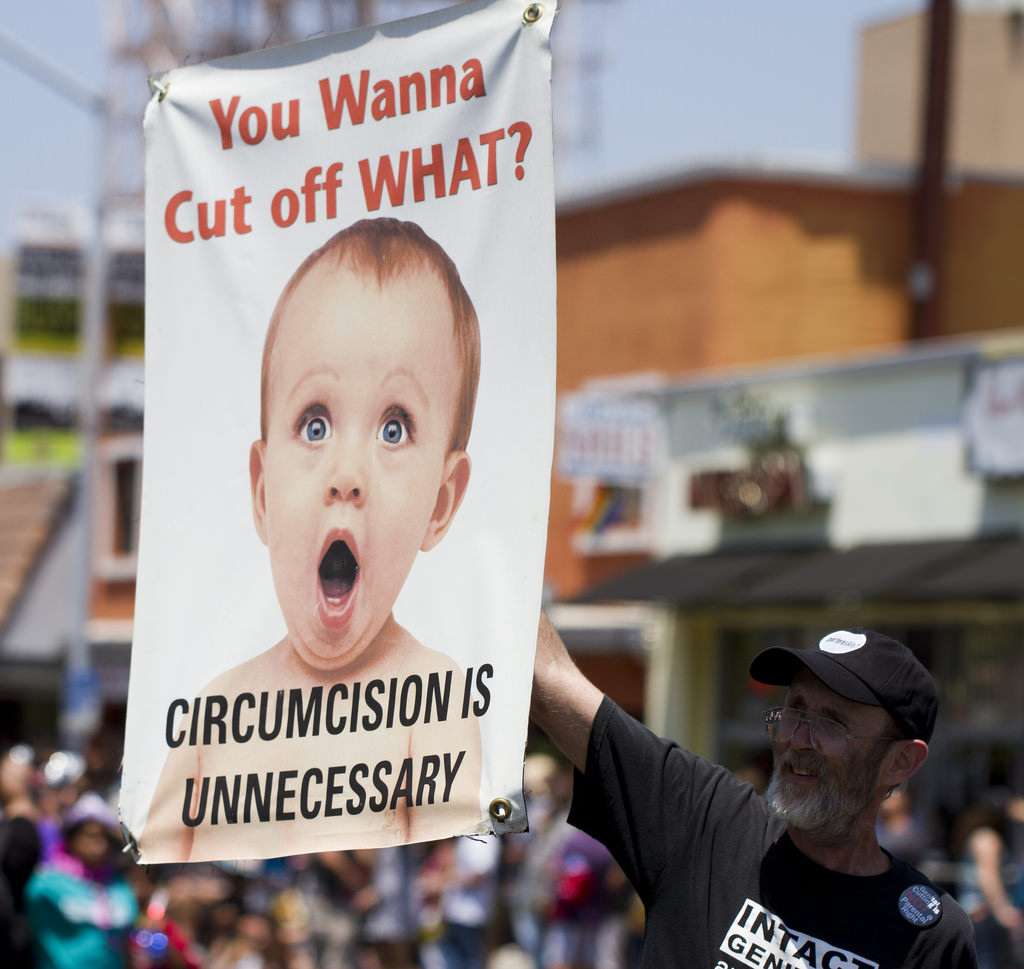 Can the state of Florida force a mother to have her 4-year-old son circumcised? It seems so. Last Friday, a Palm Beach County judge told Heather Hironimus to get the boy the circumcision or be jailed. Hironimus refused, hiding out with him in a domestic violence shelter. When they failed to show up for a scheduled court appearance Tuesday, Circuit Judge Jeffrey Dana Gillen signed a warrant for Hironimus' arrest.
What's the state's interest in this boy's foreskin? Hironimus and the boy's father, Dennis Nebus, were never married but share custody of their son. In 2012, they signed a "parenting plan" which specified that he would be circumcised, and Nebus would make the arrangements. But Hironimus later backed out of this part of the plan, and Nebus took her to court.
In Judge Gillen's initial ruling, he found that Hironimus "willfully violated" the parenting plan by refusing to sign the circumcision consent form, which he ordered her to do. A state appellate court upheld the ruling in December. On Friday, Judge Gillen declared Hironimus in contempt of court for continuing to violate the order.
"I will allow her to avoid incarceration or get out of jail if she signs the consent to the procedure," Gillen said.
The parenting plan Hironimus and Nebus agreed to was a formal agreement approved by the court, which makes Hironimus legally bound to follow it. On the one hand, that seems fair—this whole kerfuffle is simply a contract issue. Although as a friend commented on Facebook, it "probably unavoidably implicates the question whether we want legally enforceable contracts to cut children's genitals." Touché.
Under Florida law, parents must draft a parenting plan "in all cases involving time-sharing with minor child(ren), even when time-sharing is not in dispute." But the plan goes quite beyond time-sharing concerns, requiring parents to seek state approval on everything from "who will be responsible for any and all forms of health care and school-related matters" to "the methods and technologies that the parents will use to communicate with children." Perhaps the better question is why we want mandatory, legally enforceable contracts for most of these matters?
According to the Sun-Sentinel, neither of the parents' positions on circumcision comes from religion. Nebus told the court last year that circumcision is "just the normal thing to do," but he didn't start pressing Hironimus about the procedure until 2013, when the boy began peeing on his leg. Nemus says his son has phimosis, which prevents retraction of the foreskin; Hironimus says no such diagnosis has been made.
In an emergency motion filed last week, Hironimus' lawyer wrote that the 4-year-old "is aware of what is happening and is terrified by the procedure." The motion asked that a mental health professional evaluate the boy and an independent guardian be appointed to represent the boy's interests in court.