Sex Workers From South Africa to India to Washington Demand Decriminalization on International Sex Workers' Rights Day 2015
"Only rights will stop the wrong."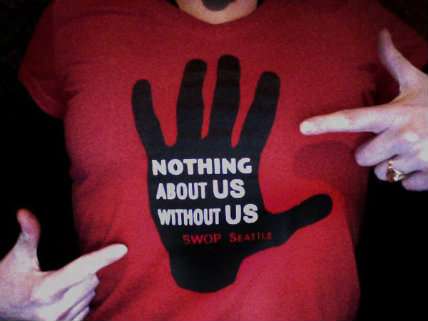 On Tuesday, March 3, sex workers from Olympia, Washington, to Kolkata, India, gathered to protest prohibitionist policies and demand "that sex workers have a seat at the table when it comes to policymaking concerning the sex trade," as the Sex Worker Outreach Project (SWOP) Seattle put it. The demonstrations marked International Sex Workers' Rights Day, launched in 2001 after a group of about 25,000 Indian sex workers gathered for an event despite efforts by opponents to get it shut down.
The event had been organized by Durbar Mahila Samanwaya committee, an Indian sex worker collective that now boasts more than 65,000 members. To mark Sex Workers' Rights Day 2015, Durbar organized a five-day conference in Kolkata, India, which drew government officials and dozens of international participants in addition to 1,500 sex workers from West Bengal and around 250 sex workers from other areas of India. The conference included workshops, panel discussions (sample topics: "Self Regulatory Board—A Practice Of Participatory Democracy In Combating Trafficking," "Rights To Sex Work Is A Challenge To Patriarchy"), music, a fashion show, and a march by the children of sex workers "to express solidarity" toward their mothers' profession. Durbar notes that "for International delegates it was something unimaginable" to see the children of sex workers publicly demonstrating.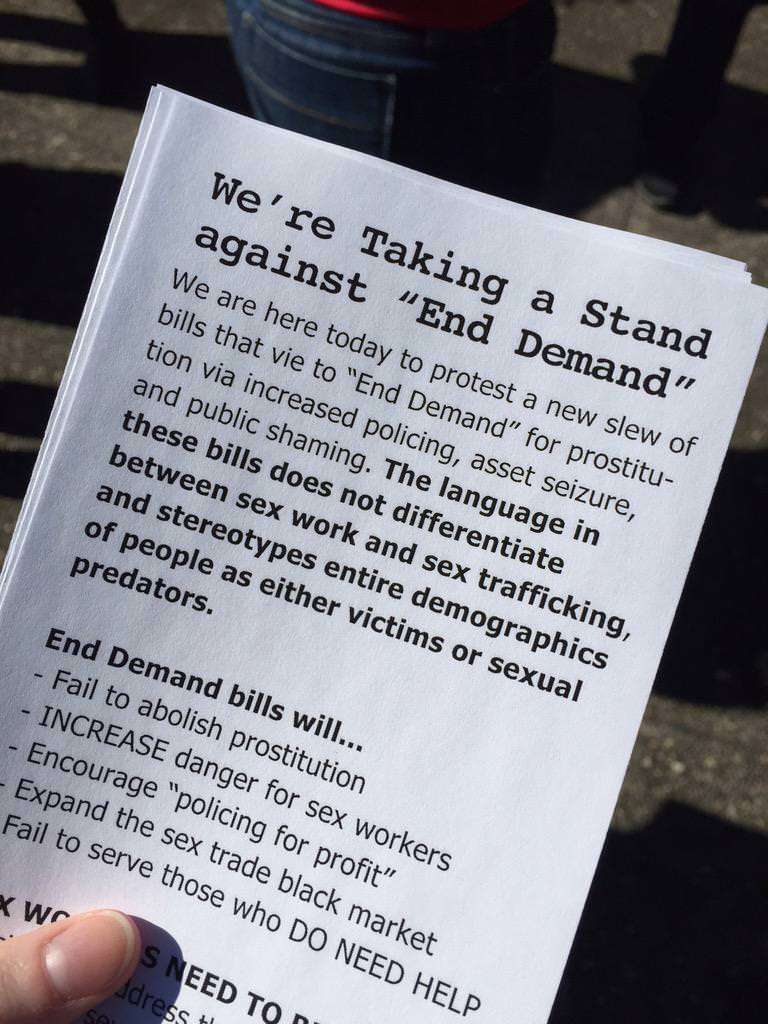 It's also pretty amazing, from a U.S. perspective, to see Indian politicians supporting the sex-worker rights movement. Hannan Mollah, a former Parliament member representing West Bengal, was one of the politicians who spoke at the conference. "In early day's women who made a living through selling sex services was duly recognized by the state," Mollah said "It is unfortunate that in the present era they receive stigma and are ostracized."
Meanwhile, across the Pacific Ocean, Washington activists demonstrated at the state capitol Tuesday afternoon "to protest a slew of 'End Demand' bills that have been moving through the legislature, which the sex work community feels will have grave consequences on the health and safety of sex workers and trafficking victims alike," as SWOP Seattle explains. The legislation would, among other things, allow police to seize the assets of those found guilty of purchasing sex.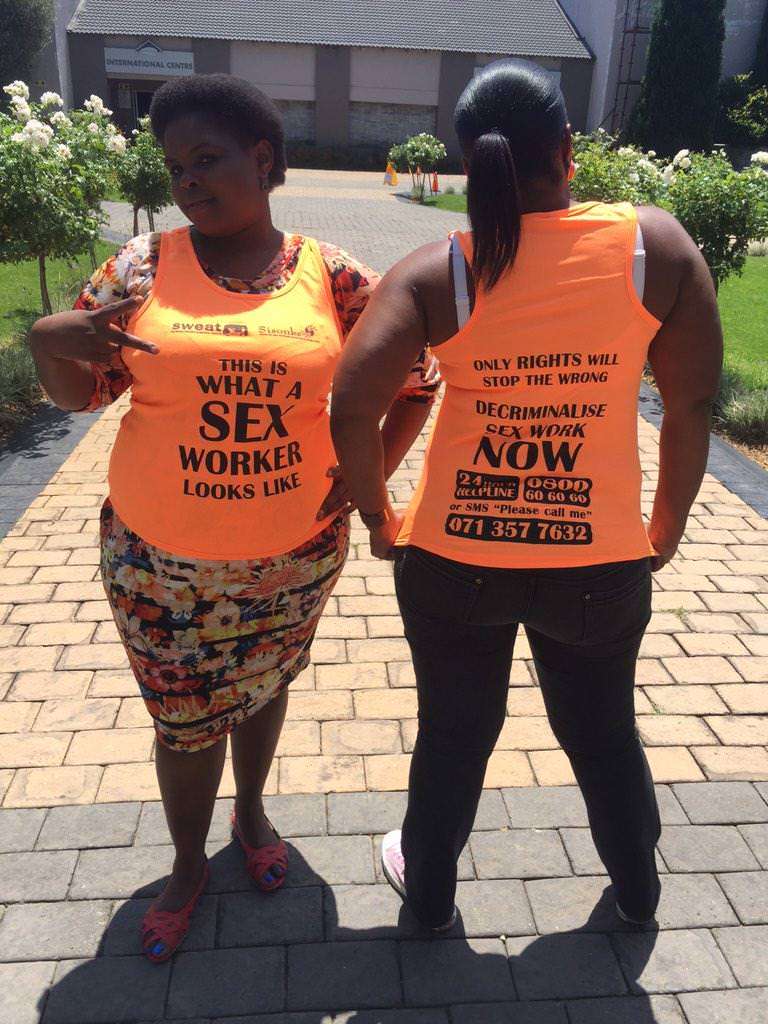 "Legislation that governs sex work without consulting sex workers and advocacy organizations such as SWOP, inevitably falls short of understanding the complex nature of the sex industry," states SWOP Seattle. "Sex workers demand inclusion. NOTHING ABOUT US WITHOUT US."
In other U.S. cities, sex workers marked the day with meetings, film screenings, and at least one crawlfish potluck (that would be from SWOP New Orleans).
In South Africa, the Sex Workers Education and Advocacy Taskforce (SWEAT) and Sisonke National Sex Workers Movement launched an online campaign calling for sex work decriminalization, using the slogans "Only Rights Will Stop the Wrong" and "No Bad Women, Just Bad Laws." Here's SWEAT's Munya Masunga talking about the campaign with SABC News Online:
International Sex Workers' Rights Day is one of three major days for demonstrations and activism in the international sex work community, along with December 17, the "Day to End Violence Against Sex Workers," and June 2, "International Sex Workers' Day," which commemorates the 1975 occupation of a Lyon, France, church to protest police harassment of sex workers. For more on the modern history of sex worker activism, check out this timeline from the Network of Sex Work Projects; for more on the movement's goals, here's an excellent podcast interview with British sex worker Toni. And for more coverage of recent sex work issues from Reason, see: