A.M. Links: Obama Says Netanyahu Speech Nothing New, House Passes Bill to Fund DHS, What Life on Titan Might Look Like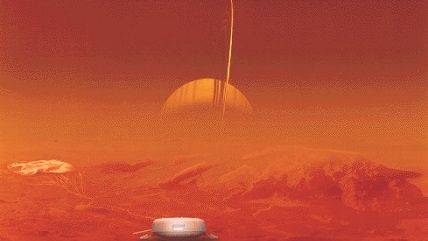 ESA/NASA

President Obama says Israeli Prime Minister Benjamin Netanyahu's address to Congress contained "nothing new" and no "viable alternatives" for dealing with Iran.

The House of Representatives passed a clean bill funding the Department of Homeland Security for the remainder of the year.
The Supreme Court of Alabama has ordered a stop to the issuance of same-sex marriage licenses in the state.
The city of Philadelphia doled out $200 million in overtime to government employees, increasing the taxpayer-funded payroll by 13 percent. Police, and specifically the homicide unit, racked up the most overtime, even as the murder rate in the city is going down and more than a hundred homicides remain unsolved.
General Martin Dempsey, the chairman of the Joint Chiefs of Staff, says Iran's support of the Iraqi offensive in Tikrit could be "a positive thing."
Four foreigners in Indonesia have been transferred to their execution site—they were sentenced to death for trying to smuggle heroin from Indonesia into Australia.
Researchers are investigating how life might form on Titan.
Follow Reason on Twitter, and like us on Facebook. You can also get the top stories mailed to you—sign up here.