Brown v. Teachers
NY tenure lawsuit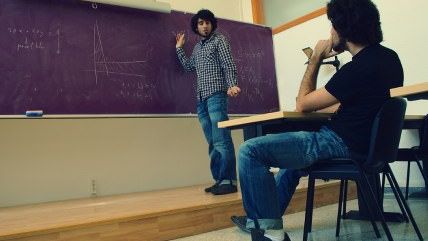 In Vergara v. California, education reformers sued to eliminate teacher tenure policies, including elaborate firing protocols and last-in/first-out seniority rules. When poor and minority students are trapped in public school classrooms with unskilled or abusive teachers, they argued, the kids are being denied the equal protection rights required by the Golden State's constitution. In May, the California Superior Court ruled in favor of the plaintiffs, declaring that the tenure protections at issue "impose a real and appreciable impact on the students' fundamental right to equality of education."
Now a lawsuit filed with the New York State Supreme Court is seeking to duplicate that success. The Partnership for Educational Justice helped nine families bring the suit; the nonprofit is helmed by former CNN anchor Campbell Brown, who has focused on education reform activism since she left television in 2010.
"They won in California and that was a surprise to a lot of people," Brown explains. Vergara, she says, "gave the families I'm supporting in New York hope that a judge in New York might find the same thing."
In September, the lawsuit was consolidated with a similar suit from another advocacy group, the New York City Parents Union.
This article originally appeared in print under the headline "Brown v. Teachers".