Iran Nuke Deal Inches Closer, Netanyahu Fearmongering About Imminent Iranian Nukes Revealed Fraudulent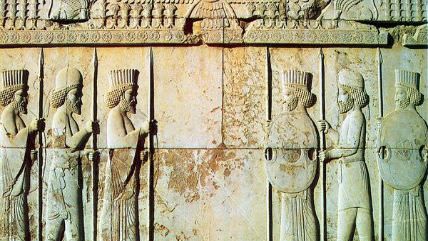 Associated Press has some potential good news from the seemingly eternal effort to achieve a diplomatic solution to the United States' objections to the idea of an Iranian nuclear program: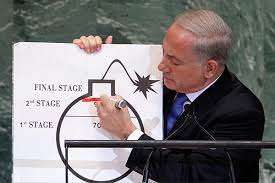 the U.S. and Iran reported progress Monday on a deal that would clamp down on Tehran's nuclear activities for at least 10 years but then slowly ease restrictions on programs that could be used to make atomic arms.

Officials said there were still obstacles to overcome before a March 31 deadline, and any deal will face harsh opposition in both countries….a comprehensive pact could ease 35 years of U.S-Iranian enmity — and seems within reach for the first time in more than a decade of negotiations.

"We made progress," U.S. Secretary of State John Kerry said as he bade farewell to members of the American delegation at the table with Iran. More discussions between Iran and the six nations engaging it were set for next Monday, a senior U.S. official said.

Iranian Foreign Minister Mohammad Javad Zarif said the sides found "a better understanding" at the negotiating table.
But, A.P. points out, Israel's Benjamin Netanhayu will be very unhappy about the idea of any such deal and is expected to speak out against any such rapprochement before the U.S. Congress next week.
But as the Guardian reports, Netanyahu's announced knowledge back in 2012 that Iran was just a year away from a nuclear weapon that could threaten his nation and the world was not true, and he, or at least his Mossad, knew it:
according to a top-secret Mossad document….part of a cache of hundreds of dossiers, files and cables from the world's major intelligence services – one of the biggest spy leaks in recent times.

Brandishing a cartoon of a bomb with a red line to illustrate his point, the Israeli prime minister warned the UN in New York that Iran would be able to build nuclear weapons the following year and called for action to halt the process.

But in a secret report shared with South Africa a few weeks later, Israel's intelligence agency concluded that Iran was "not performing the activity necessary to produce weapons". The report highlights the gulf between the public claims and rhetoric of top Israeli politicians and the assessments of Israel's military and intelligence establishment.
History, and these reports, give U.S. citizens reasons to be skeptical and demand high standard of proof about alleged dire threats that require instant warfare to quash, whether from our own government or our allies.
Past writing by me on the very long-lasting war for and against a potential war with Iran over its nuclear program, from April 2014, February 2012, August 2010, and all the way back in November 2006 and March 2004.