Norway's Muslims Organize to Protect Jews
Ring around the synagogue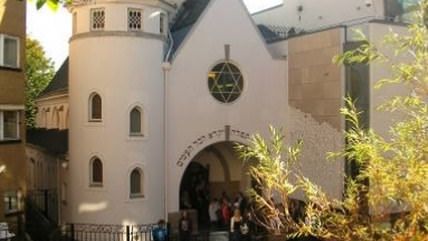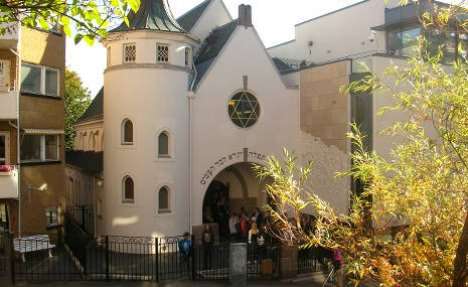 And now for something completely different: A group of Muslims in Norway is organizing a protective ring around Oslo's synagogue following Sabbath services this weekend. The effort is a reaction to the shootings in Copenhagen, according to Hajrad Arshad, 17, one of the seven organizers of the "Fredens Ring" (Friendship Ring) (Ring of Peace).
"We think that after the terrorist attacks in Copenhagen, it is the perfect time for us Muslims to distance ourselves from the harassment of Jews that is happening," Arshad told NRK, Norway's public service broadcaster. About a thousand people have signed up on the group's Facebook page, including well-wishers from around the world.
The only synagogue in Oslo—there are only two in the whole of Norway—was attacked by gunfire in 2006, and is now under constant surveillance and behind barriers anyway, so any "protective ring" would be largely symbolic. (The man charged in the 2006 attack, one Arfan Bhatti, was found guilty only of vandalism. He left the country after serving time, but seems to have returned to Norway in January. There's a page about Bhatti in a sort of English here.)
A spokesman for the Jewish Community in Oslo welcomed the Fredens Ring effort, but noted that its cooperation was contingent on there being at least 30 people in the ring. If too few people show up, he said, it may be "counterproductive."
Norway's Jewish community is very small, with fewer than 1,000 members, and is probably shrinking further. In modern times, Jews (and Jesuits, too) were prohibited from living in the country until 1851, and the country's first-ever synagogue was built only in 1892. Under the Quisling regime in World War II, Norway's Jews were nearly wiped out; those not rounded up to be killed fled to Sweden. The country's Muslim community, on the other hand, has grown relatively large in recent years, with some estimating its size at 200,000; many of the early immigrants came from Pakistan in the 1960s, with Middle Easterners and Somalis arriving more recently. A report on Norwegian TV in 2010 claimed that anti-Semitic views were widespread in the community, especially among students. In 2009, demonstrations in Oslo in which Muslims and ethnic Norwegians called for Jews to be killed shook the local Jewish community, with one woman likening it to a "pogrom."
The "Fredens Ring" effort is thus not only a gesture toward Oslo's Jewish community, but perhaps also a message intended for some fellow Norwegian Muslims. "Islam is about protecting our brothers and sisters, regardless of which religion they belong to," it says on the Facebook page (according to a translation here). "Islam is about rising above hate and never sinking to the same level as the haters. Islam is about defending each other."