A.M. Links: Federal Judge Blocks Obama's Immigration Order, Egypt Seeks Coalition to Battle ISIS, Ukraine Truce Falters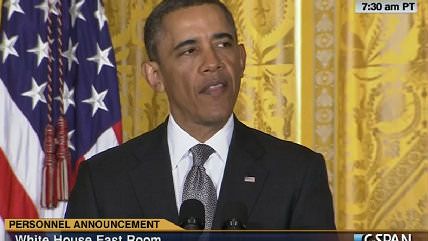 Credit: C-SPAN

In response to a lawsuit filed by 26 states, a federal judge in Texas has temporarily blocked President Barack Obama's executive action on immigration.
Egyptian President Abdel-Fattah el-Sissi is calling on U.N. member states to form a military coalition in order to defeat ISIS in Libya.
The military truce in Ukraine is on the verge of collapse.
"The U.S. National Security Agency has figured out how to hide spying software deep within hard drives made by Western Digital, Seagate, Toshiba and other top manufacturers, giving the agency the means to eavesdrop on the majority of the world's computers, according to cyber researchers and former operatives."
A train carrying over 100 tankers of crude oil derailed in West Virginia yesterday causing a colossal fire and prompting evacuations.
Follow Reason on Twitter, and like us on Facebook. You can also get the top stories mailed to you—sign up here.