Student Expelled Over Husband's Facebook Posts, Newspaper Censored for Asking Questions
Whirlwind of unfairness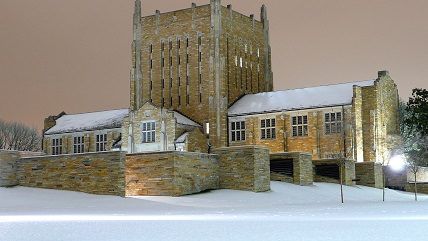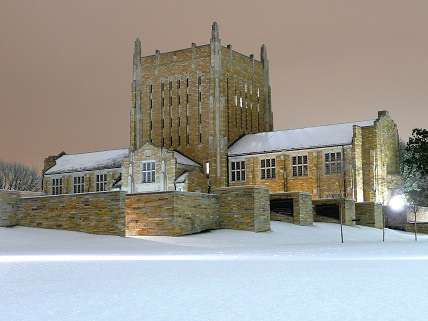 The University of Tulsa has broken every free speech rule in the book in its treatment of student George "Trey" Barnett, according to the Foundation for Individual Rights in Education. Administrators suspended Barnett over statements his husband made on Facebook, banned Barnett from ever earning a degree in his field, broke TU's own dispute resolution policies, and even threatened student newspaper reporters with sanctions for covering the case.
It's a whirlwind of unfairness propagated by a private, Christian university that purports to grant Constitutional rights to its students.
The trouble began when Barnett's husband posted criticisms of other students and TU staff members on his Facebook page. The people in question were involved in a theatre production with Barnett, which led one of the criticized persons, professor Susan Barrett, to assume Barnett was actually behind the posts. She filed a harassment complaint against Barnett, which prompted administrators to suspend him from his courses and campus activities and bar him from publicizing his situation.
Barnett's husband signed a sworn affidavit that he, not Barnett, was solely responsible for the authorship of the posts. Even so, Barnett was found guilty and booted from campus a mere two months before his graduation. He is barred from returning until 2016. And even if re-enrolls, he is permanently banned from seeking a degree in musical theatre, which was his major.
FIRE alleges that TU's actions constitute a major abridgment of Barnett's free speech and due process rights.
But TU's brazen unfairness did not stop there. Administrators also muzzled the campus newspaper, The Collegian, after student-reporters wrote about the case. Collegian staffers were told that they would face disciplinary action if they published any "confidential" information. The paper wisely sought legal representation:
After the meeting, we contacted the Student Press Law Center (SPLC), a non-profit that supports freedom of the press on college campuses and provides legal counsel for student journalists. SPLC contacted the university's lawyer on Jan. 28.

According to our contact at SPLC, it is TU's position that connecting the Facebook posts on Barnett's page with his suspension is an invasion of the privacy of the disciplinary process, and thus a violation of university policy.

In accordance with advice from the SPLC, we proceeded to write the story. At press time, it was not clear what course of action the university would take.
I reached out to TU's communications department to obtain the university's side of the story. If I hear back, I will share whatever justification is presented.
Good thing I'm not a TU student, or else I would be fearful of doing even that much.