Colleges, Please Don't Criminalize Drinking, Sex, or Drunk Sex
You don't know what you're doing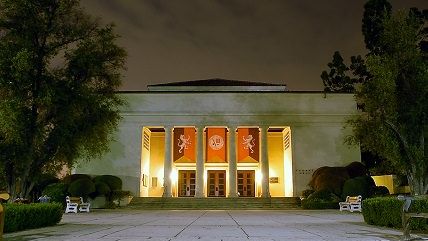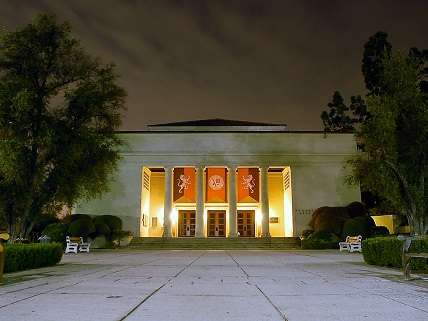 Slate's Amanda Hess revisits Occidental College's handling of the sexual assault accusation against "John Doe" and makes a persuasive case that the decision to expel a male student for having mutually-drunk sex—with a female student who had at various points initiated the encounter—was wrong. Hess claims incidents like the Occidental case demonstrate that, "Colleges need to find a way to mold policies that can be applied consistently to men and women, help students cope with traumatic experiences as they embark on adulthood, punish the sexual offenders in their midst, and acknowledge that not all drunk sex is assault."
I agree, though I would assert much more strongly that college administrators should play no formal role in the adjudication of sex crimes. Nor should they adopt policies that prohibit, ban, or punish vices like drunkenness or partying—the paths recently chosen at Dartmouth College and the University of Virginia.
First, a quick review of the Occidental case: both students—"John" and "Jane"—had consumed copious amounts of vodka before John decided to host a dance party in his dorm room. According to witnesses, Jane made the first moves on John, trying to kiss him and grab him. He was neither enthusiastic nor particularly willing (at this point) but later tried to convince everyone else to leave the room. Jane began grinding on top of John while he was laying down, but her friends pulled her out of the room. Later, she returned to John's room at his invitation and they had sex. Two students interrupted them; the first received three verbal affirmative responses from Jane that she was "okay," and the second left quietly after determining that the encounter was unfolding in a clearly consensual manner.
To make a long story short, Jane eventually filed a sexual assault complaint. The college determined that she had been too intoxicated to consent to sex and expelled John.
And intoxicated she was. But so was John. Which raises the question: If two students have sex, the decision to initiate was mutual, and both were drunk, why is the woman a victim and the man a rapist? As Hess explains in her piece:
Despite universities' moves to punish drunk sex, it's simply not always clear when it's OK to have sex with people when you, or they, or both of you have been drinking.

When I asked a dozen college students around the country to draw their own lines between drunken sex and sexual assault, I got 12 different answers. …

Most colleges don't have "rape" policies—they have "sexual misconduct" policies, outlawing a wide range of nonconsensual activities in a way that may or may not match up with local laws.
In addition to maintaining nonsensical "sexual misconduct" policies, a growing number of universities are compounding the already bad state and federal alcohol laws by imposing even more draconian anti-drinking ordinances on students. Dartmouth, for example, will become a dry campus. And in response to a horrific attack on a female student—sorry, an attack that never actually happened, according to police and university administrators—UVA has decided to restrict fraternities' ability to serve booze. UVA sororities are dealing with self-imposed Victorianism after their national organization prohibited sisters from attending certain fraternity parties.
The real issue is not that these efforts are disproportionate to the actual level of sexual assault on campuses (although that does seem to be the case), it's that the abolition of due process, the restoration of prohibition, and re-establishment of anti-modern sex and dating norms for women are not good answers to the problem of campus rape in the first place.
More from Reason on the unfortunate rise of neo-Victorianism here.