Ukraine Ceasefire Deal Just 'A Glimmer of Hope'; U.S. Says Fighting Escalating
A ceasefire between Ukrainian forces and Russian-backed rebels is supposed to start on Sunday but that still seems a long way away.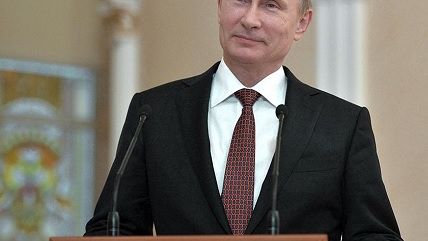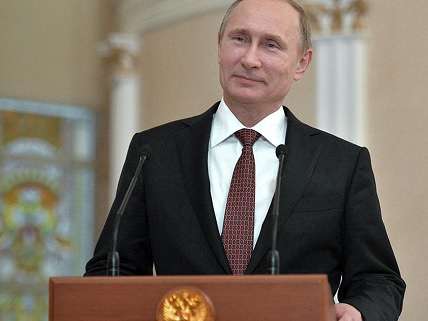 Negotiations orchestrated by France and Germany in Belarus over the war in Ukraine ended this morning with a deal between Russia and Ukraine to end the months-long fighting in eastern Ukraine between government forces and Russian-backed rebels. The ceasefire is supposed to start on Sunday. A previous ceasefire deal ended when rebels blew through the ceasefire line. The region between that line and the new front will be turned into a "buffer zone" in the new deal.
German Chancellor Angela Merkel called the deal "a glimmer of hope, no more, no less," hinged on whether fighting actually stops in the region. A statement released by the White House press secretary said the U.S. was "particularly concerned about the escalation of fighting today, which is inconsistent with the spirit of the accord."
In the last week, unmarked Russian-speaking rebels launched an assault on Debaltseve, beyond the previous ceasefire line, and at least one rebel commander says his ceasefire is contingent on Ukrainian troops leaving the town. Russia, meanwhile, says it's conducting military exercises involving more than two dozen missile regiments in its border regions.
The negotiated deal requires the withdrawal of heavy weaponry from the conflict zone, to be overseen by the Organization for Security and Cooperation in Europe, but the Ukrainian government says it's not happening yet. Via Reuters:
A Ukrainian military spokesman said around 50 tanks, 40 missile systems and 40 armoured vehicles had crossed overnight into eastern Ukraine from Russia. It was not immediately possible to verify the figures, which were higher than in previous such statements. Moscow dismisses them as groundless.

NATO has said there is overwhelming evidence of Russian armour entering Ukraine but declined to comment on the latest report.

"The intensity of fighting is evidenced by a sharp increase in the number of people trying to leave front-line towns," spokesman Andriy Lysenko said in a daily briefing held on Thursday before the deal was announced.

Rebel fighters accuse Kiev of shelling civilian areas, an accusation the Ukrainian military rejects.
Hawks in Congress, on both sides, have been calling for the U.S. to supply arms to Ukraine, something President Obama was still mulling over earlier this month. Security analysts say Russia has the capacity to arm rebels at a faster pace than the U.S. could arm Ukrainian forces.
If the ceasefire holds it's supposed to lead to constitutional reforms that could grant eastern Ukrainian regions more autonomy and, eventually, to Ukraine regaining control of its border with Russia.