Keystone XL Pipeline: Threatened Veto As Symbolic Progressivism
House approves Keystone XL pipeline construction.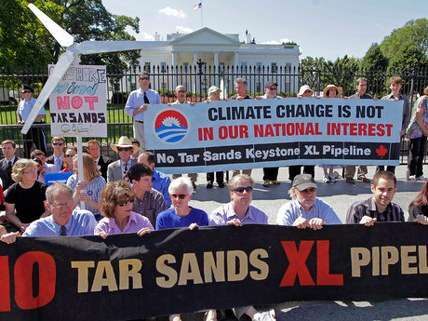 This afternoon, the House of Representatives voted 270 to 152 to approve the construction of the Keystone XL pipeline. First proposed in 2008, the pipeline would transport 830,000 barrels per day of Canadian oil sands crude to Gulf Coast refineries. Already approved the Senate, the legislation now goes to President Obama who has threatened to veto it. The fact that it would be only the third bill vetoed by Obama indicates just how much the president is in thrall to the environmentalist lobby. Greenhouse gas emissions stemming from the pipeline would boost U.S. emissions by about one-half of one percent. So with respect to protecting the global climate, a presidential veto is almost entirely an exercise in symbolic progressivism.