A.M. Links: Jon Stewart Quits Daily Show, NBC Suspends Brian Williams, Obama Seeks War Powers Bill to Fight ISIS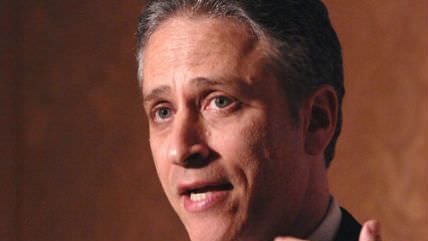 Credit: Wikimedia Commons

Jon Stewart is stepping down from The Daily Show.
The Obama administration will seek a war powers bill from Congress authorizing the U.S. to fight ISIS.
The Justice Department is expected to release its report on the Ferguson, Missouri, police shooting death of Michael Brown sometime this week.
"A man who portrayed himself as an avowed atheist on social media was in custody early Wednesday after allegedly gunning down three Muslim students in a condominium complex near the University of North Carolina hours earlier."
Wisconsin Gov. Scott Walker has opened an office in Iowa, making him the first GOP presidential hopeful to stake out turf in preparation for that state's "first in the nation" 2016 caucuses.
Follow Reason on Twitter, and like us on Facebook. You can also get the top stories mailed to you—sign up here.