A Different Sort of Tax Rebellion
A man is arrested when he tries to pay his property tax in tightly-folded $1 bills.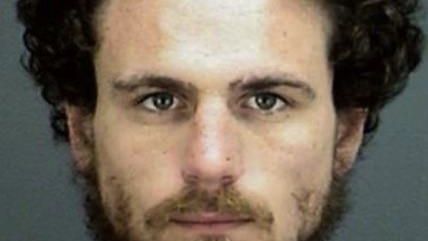 The Times Record News of Wichita Falls, Texas, reports:
Wichita County Sheriff's Office

A Wichita Falls man was arrested by a Wichita County Sheriff's Office deputy Jan. 28 for refusing to leave the Wichita County Courthouse Annex while trying to pay his property tax in $1 bills.

According to the affidavit:

The deputy was at the Annex, 600 Scott Street, just after 2 p.m. when Wichita County Tax Assessor Collector Tommy Smyth asked Timothy Andrew Norris, 27, to leave the tax office. Smyth accused Norris of disrupting the operation and efficiency of the tax office by attempting to pay $600-worth of property taxes with $1 bills. The bills were said to be folded so tightly it "required tax office personnel approximately six minutes to unfold each bill."

When Norris refused, he was arrested and charged with criminal trespass.
Norris then reportedly resisted arrest, leading to a second charge. Someone had better be writing a folksong about this.