NBC Anchor Brian Williams Cops to Fibbing About Iraq War Story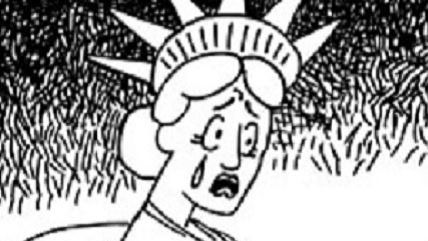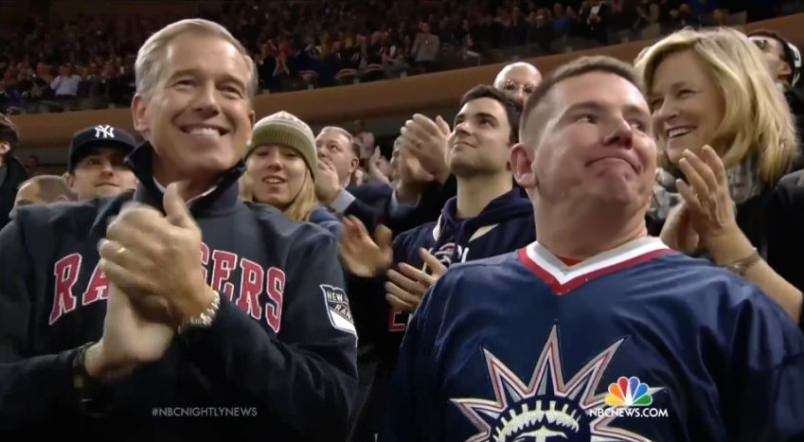 This isn't going to help the deteriorating trust and long-term slide in ratings for TV news, that's for sure.
For years, Brian Williams, the anchor of NBC Nightly News, has claimed to have been aboard a military helicopter that was forced to land after being hit with an RPG during the 2003 invasion of Iraq. He's now copping to the fact that the story is not true. From Stars & Stripes:
Williams repeated the claim Friday during NBC's coverage of a public tribute at a New York Rangers hockey game for a retired soldier that had provided ground security for the grounded helicopters, a game to which Williams accompanied him. In an interview with Stars and Stripes, he said he had misremembered the events and was sorry….

"I would not have chosen to make this mistake," Williams said. "I don't know what screwed up in my mind that caused me to conflate one aircraft with another."…

One of the helicopters [in the formation] was hit by two rocket-propelled grenades — one did not detonate but passed through the airframe and rotor blades — as well as small arms fire.

"It was something personal for us that was kind of life-changing for me. I've know how lucky I was to survive it," said Lance Reynolds, who was the flight engineer. "It felt like a personal experience that someone else wanted to participate in and didn't deserve to participate in."
Here's Williams playing fast and loose with the truth during an on-air 2007 obituary for Gen. Wayne Downing: