No, Campus Feminists Didn't Shut Down Kate Smurthwaite's 'Free Speech Comedy Show'
Behold the anatomy of an outrage cycle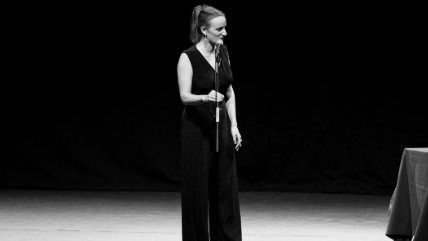 (Kate Smurthwaite/Facebook)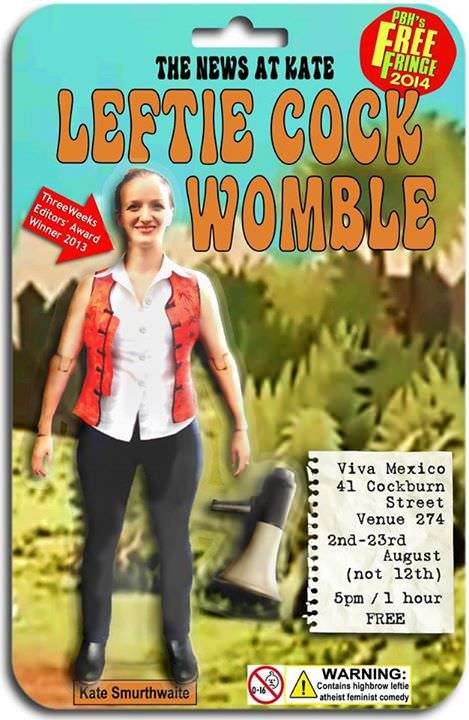 Did you hear about the British university that cancelled a feminist comedian's show because the campus Feminist Society objected, largely based on her support for decriminalizing prostitution? If you haven't, it probably won't be long—this story has all the makings of a viral outrage smash, complete with the irony that the show was about free speech and the fact that Richard Dawkins is already tweeting about it. There's probably very little that can stop this Twitter tempest in its tracks now, not even the fact that the story isn't actually true.
Activist-comedian Kate Smurthwaite was scheduled to give a show at Goldsmiths, part of the University of London system. Smurthwaite is known around the U.K. for her Edinburgh Fringe show Lefty Cock Womble, as well as TV punditry and a very popular YouTube video called "Atheist Bitchslap." She's also somewhat controversial, in part owing to her support for the "Nordic model" of prostitution law, which makes patronizing a prostitute a crime but treats all sex workers as crime victims.
Apparently, some in the campus Feminist Society proposed protesting outside Smurthwaite's show—which let's not forget is a perfectly valid form of speech countering speech. But the group voted, and a majority were against protesting. The group "had nothing to do with the decision to cancel the show," it tweeted yesterday.
Smurthwaite herself first drew attention to the situation by tweeting: "My show at Goldsmiths SU tomorrow has been pulled because security say they cannot guarantee the safety of students. Seriously." An overreaction from campus security in any event, no? Except this doesn't seem to be the full story either.
Today, the Goldsmiths Comedy Society, which was sponsoring Smurthwaite's show, put out the following statement:
Despite many complaints from students about the content of Kate's act in the past we were planning to go ahead with the gig until Kate told me 24 hours before that there was likely to be a picket with lots of students and non students outside the venue. Up to this point we had only sold 8 tickets so I decided to pull the plug.
Smuthwaite and supporters are objecting to this "excuse," noting that Comedy Society shows tend to sell more tickets at the door. Whether you find this convincing or not—who cares? This is a matter for intra-campus debate, not bicoastal outrage.
A spokeperson for the Goldsmiths student union told HuffPost UK: "The Goldsmiths comedy society is a small volunteer led group. They made this decision independently from the Union and we support their right to decide who plays their gigs."