A.M. Links: Obama Urges Vaccinations, Japanese PM Vows Revenge on ISIS, More Winter Predicted on Groundhog Day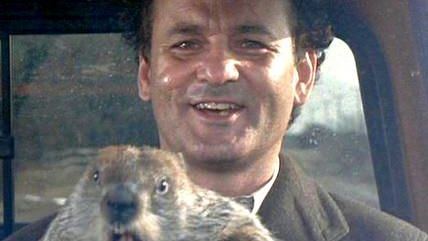 "Groundhog Day"

In an interview with NBC News that ran in part last night, President Obama urged parents to stop doubting the "indisputable" science and vaccinate their children.

The U.S. is considering sending arms to Ukraine, for defensive purposes it says.
Japanese Prime Minister Shinzo Abe promised "revenge" over the beheading of a Japanese journalist by the Islamic State of Iraq and Syria.
A court in Egypt has upheld the death sentence of 183 people convicted of an attack on a police station that killed one.
The New England Patriots defeated the Seattle Seahawks to win their fourth Super Bowl, and their first in a decade.
Punxsutawney Phil says six more weeks of winter. His guess is as good as any.
Follow Reason on Twitter, and like us on Facebook. You can also get the top stories mailed to you—sign up here.