Friday A/V Club: Dick Nixon Tickles the Ivories
A future president plays Jack Paar's piano.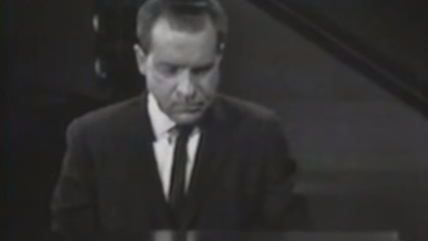 The Jack Paar Program. March 8, 1963. The premiere of Richard Nixon's first piano concerto, performed by the composer:
The sound cuts out at 2:07; I'm not sure why. If you feel like you've been cheated out of an extra minute of musical Nixon, I'll try to sate you with this bonus footage of Nixon and Jack Benny playing a duet. Alternately, here is the opening scene of Nixon in China.
(For past editions of the Friday A/V club, go here.)