The Internet vs. Jonathan Chait, Labor Reporter Trying to Unionize POLITICO, Scott Walker Is Running (Not Walking, GET IT?): P.M. Links
You can laugh. It's funny.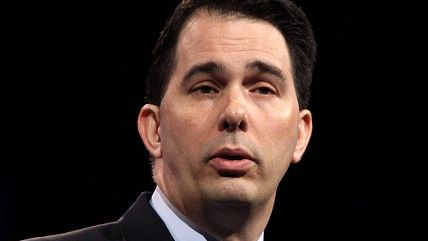 Gage Skidmore

Labor reporter Mike Elk is trying to unionize the staff of Politico. Elk, who joined the publication last year, has a history of labor activism and boasts of unionizing every place he has ever worked at.

President Obama will allow some oil drilling in the Atlantic Ocean.
The Church of Jesus Christ of Latter-day Saints will back legislation that prohibits housing and workplace discrimination against gays.
Wisconsin Gov. Scott Walker took the first steps to run for president.
Do you stand with Jonathan Chait? You will, after you read this.
Follow us on Facebook and Twitter, and don't forget to sign up for Reason's daily updates for more content.