White House Droned (Peacefully), Yemen Droned (Not-So-Peacefully), Ohio Sues over Obamacare Taxes: P.M. Links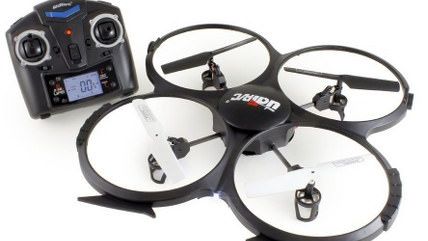 A harmless, small surveillance drone flew onto White House grounds this morning, prompting a lockdown.

In the wake of the Supreme Court taking up cases about how Oklahoma executes its prisoners, the state's attorney general is asking to postpone the upcoming scheduled lethal injections of three on death row.
It's currently sunny and in the upper 70s in Los Angeles. Why is this news? It's not. I just wanted torment the tens of millions of people who are dealing with emergency announcements and travel bans as massive snowstorms descend on the northeast.
Ohio is suing the federal government, claiming the Obamacare tax assessments to local governments to pay for public employee health plans are unconstitutional.
The shifts in leadership in Yemen have apparently not stopped the United States from killing suspected terrorists with drone strikes there.
In Spain, 10 have been killed and 13 injured Monday when a Greek fighter jet crashed into another aircraft on the ground during NATO training.
Follow us on Facebook and Twitter, and don't forget to sign up for Reason's daily updates for more content.