Obama Says Politicians Invented College, New Saudi King Is Crowned, Tom Brady Talks About Balls: A.M. Links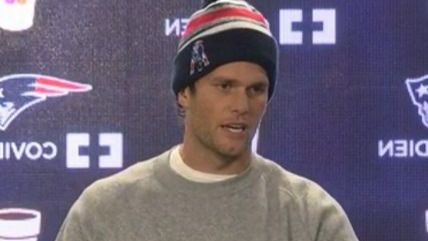 ESPN

President Obama credited politicians with inventing college—an ahistorical remark that nevertheless explains why college is so worthless.

The death of Saudi King Abdullah has made Queen Elizabeth the world's oldest monarch.
Tom Brady denied any wrongdoing in the Deflategate scandal as Twitter erupted into juvenile humor.
ISIS video shows clock counting down to zero—at which time the terrorist group has vowed to execute two Japanese hostages.
A 67-year-old woman claims the NYPD arrested her for informing on drug dealers in her apartment complex too frequently. The woman called the police, or a drug hotline, 40 times in 15 months. Eventually, police came to her apartment and arrested her.
A speedrunner just set a new world record for beating Super Mario World. The play-through, which exploits a glitch, only takes 5 minutes and is nothing short of incredible.
Follow Reason on Twitter, and like us on Facebook. You can also get the top stories mailed to you—sign up here.