In the Last Fiscal Year, Washington Sent Special Operations Forces to About 70% of the World's Nations
And there's a good chance they'll go to even more in 2014-15.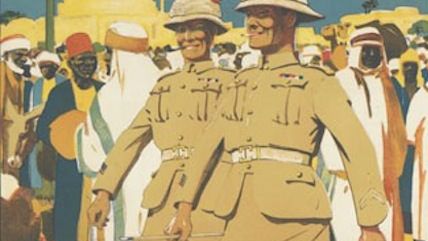 How active is the U.S. military around the world? More than you probably think, Nick Turse reports at TomDispatch:
During the fiscal year that ended on September 30, 2014, U.S. Special Operations forces (SOF) deployed to 133 countries—roughly 70% of the nations on the planet—according to Lieutenant Colonel Robert Bockholt, a public affairs officer with U.S. Special Operations Command (SOCOM). This capped a three-year span in which the country's most elite forces were active in more than 150 different countries around the world, conducting missions ranging from kill/capture night raids to training exercises. And this year could be a record-breaker….[J]ust 66 days into fiscal 2015—America's most elite troops had already set foot in 105 nations, approximately 80% of 2014's total.

Despite its massive scale and scope, this secret global war across much of the planet is unknown to most Americans. Unlike the December debacle in Yemen, the vast majority of special ops missions remain completely in the shadows, hidden from external oversight or press scrutiny.
While these numbers have increased considerably over the last decade—it's more than double the figure for Bush's last year in office—133 isn't the all-time record. The year before last, the number of nations hosting American Special Ops forces was a hair higher, at 134.
[Via Mother Jones.]