Search Engines Trump Traditional Media as Most-Trusted by Millennials
In Google News we trust.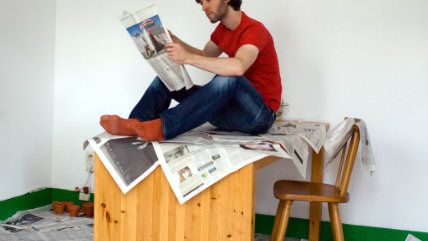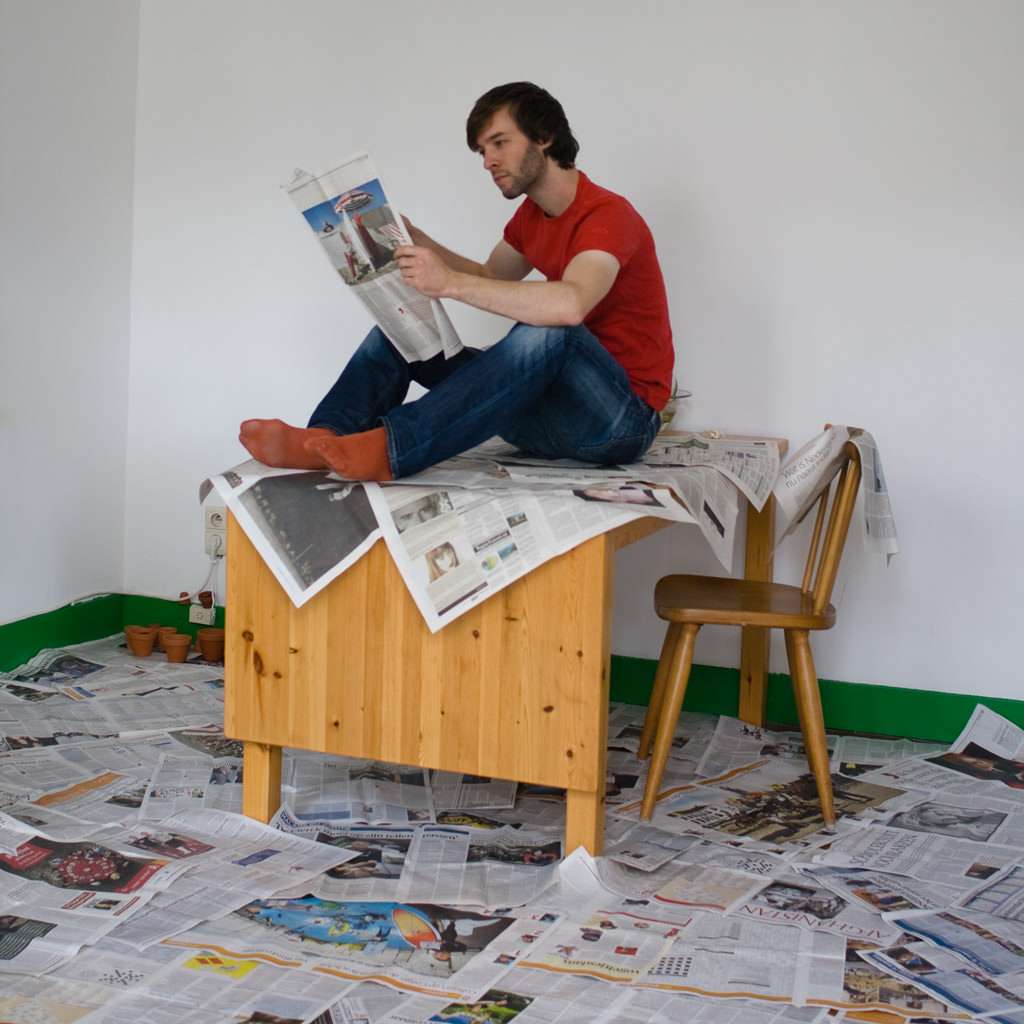 Millennials have now overtaken boomers as the largest living generation, and new evidence shows that search engines are overtaking "traditional media" as their most-trusted news source. According to a report from public-relations firm Edelman, 72 percent of the most wealthy and educated millennials say they find online search engines a trustworthy source of general news and information, while only 64 percent feel the same way about "traditional media" such as newspapers and TV.
For the report, Edelman surveyed 33,000 online respondents ages 25 to 64, from 27 countries. Respondents were slotted into a group Edelman (somewhat snobbishly) calls "the informed public" if they were college-educated, in the top 25 percent of incomes for their country and age bracket, and said they follow public policy and consume news regularly.
Across all age groups, 64 percent of the "informed public" trusted search engines, while just 62 percent trusted traditional media. This is the first year that search engines have come out on top of Edelman's trust scale.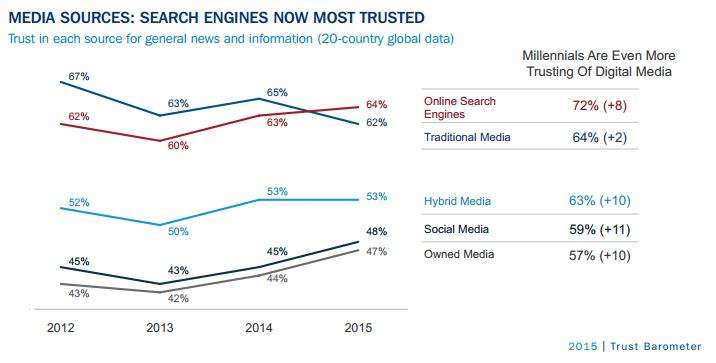 "Sobering news for anyone in the journalism industry," writes John McDuling at Quartz.
But I don't know. First, it's hard to say what it really means with newspapers and television lumped together; people generally seem to have higher levels of trust in newspapers than TV news, which is seen as more sensationalistic. Second, it leaves web publications entirely out of the picture. The choices weren't search engines/news aggregation in constrast to traditional journalistic writing in general but in contrast to print papers and TV news.
McDuling frets that "Google does not actually report on anything, but instead serves up links to stories on a mix of other sites that users, apparently, trust less than the aggregator itself." But common sense tells us that most people using a search engine are indeed searching for further information, not merely the spectacle of link text, and many will go on to click some of the links Google serves up, including links to web journalism.
"Getting an at-a-glance look at a wide range of stories deemed relevant by a search-engine algorithm—be they from traditional news outlets, blogs, advertisements, and much else besides—is more comforting to the curious reader, it seems, than simply pulling up a single news outlet's site (or indeed picking up a newspaper or turning on the TV)," writes McDuling.
Which is rather wonderful, no? For a group labeled as the "informed public", wouldn't we prefer a desire to seek out truth on one's own terms rather than blithely accepting the account of one media outlet? For all the rather dismal prognosticating this survey will likely inspire, the main takeaway might best be summed up as: millennials are savvy news consumers.