One Muslim Group Unhappy About Charlie Hebdo Cover; Risen Won't Be Asked to Name Names; Kamala Harris Running for Senate: P.M. Links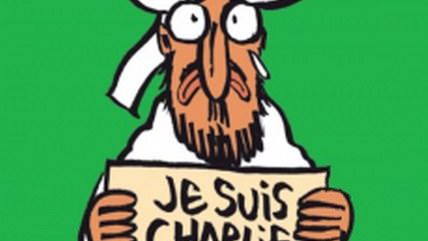 A Muslim group in Egypt (a country that notably imprisons dissidents and journalists, even Muslim ones) is warning Charlie Hebdo not to publish its latest issue with Mohammad on the cover. I don't think it's going to work.

Pulitzer Prize-winning New York Times Reporter James Risen will not be called to the stand to testify in the trial against Jeffrey Sterling, a former CIA officer accused of leaking Risen classified information for a book. Risen had said he would not name his anonymous source, even if ordered to do so, and was risking jail time.
California Attorney General Kamala Harris, a Democrat, has announced that she intends to run for the U.S. Senate seat that Sen. Barbara Boxer will be vacating come 2016.
Jury selection began today in the trial of Ross Ulbricht, accused of being the operator of online black market Silk Road.
The passwords on a bunch of social media accounts over at the Department of Defense changed after somebody managed to take control of Central Command's Twitter and YouTube accounts yesterday and post pro-ISIS comments.
CNN has gotten permission from the Federal Aviation Administration to use drones for reporting. Maybe they'll finally find Malaysian Airlines Flight 370.
A federal judge has struck down South Dakota's ban on gay marriage recognition, but stayed the ruling pending appeal.
Follow us on Facebook and Twitter, and don't forget to sign up for Reason's daily updates for more content.