Md. Legislator Kirby Delauter Doesn't Know How Rights Like Free Speech Work, Knows Threatening to Sue is the American Way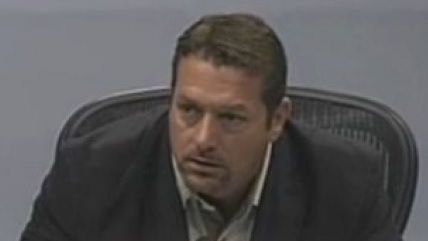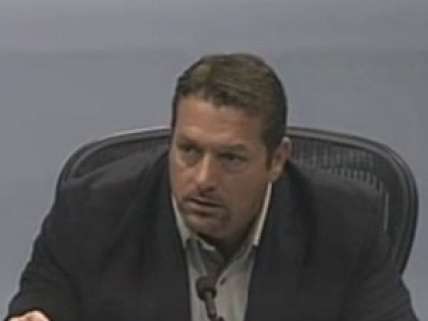 Maryland county councilman Kirby Delauter (R) sounds like an idiot, which isn't all that surprising for a state legislator of any party in any state. Delauter, an elected official, saw his name in a local newspaper and did not appreciate it because he probably considers himself an Important Person and claims the newspaper, The Frederick News Post, can't print his name without his authorization. This man is an elected official. This is what democracy looks like. And Kirby Delauter didn't make this on-its-face ridiculous claim in a nominally private correspondence with the reporter who wrote him about. He put it on Facebook. Via Cato's Walter Olson, who caught this exchange in near real time: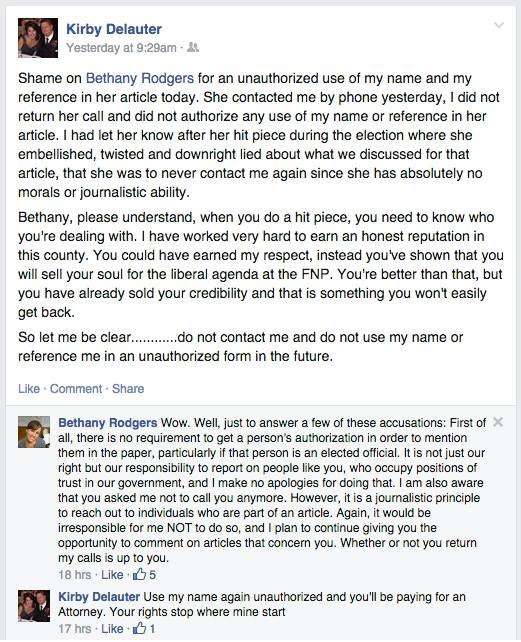 Not only does Delauter not know how rights actually work he doesn't know about the Barbra Streissand effect and how media works either. His name now appears in news outlets who would never heard of him if he hadn't demonstrated his ignorance so publicly. His name even trended on Twitter yesterday.
The Frederick News Post gave Delauter a right mocking in an editorial entitled "Kirby Delauter, Kirby Delauter, Kirby Delauter":
Knowing Councilman Kirby Delauter as we do, we weren't surprised that he threatened The Frederick News-Post with a lawsuit because we had, he says — and we're not making this up — been putting Kirby Delauter's name in the paper without Kirby Delauter's authorization. Attorneys would be called, Kirby Delauter said.

In fact, we spent quite some time laughing about it. Kirby Delauter, an elected official; Kirby Delauter, a public figure? Surely, Kirby Delauter can't be serious? Kirby Delauter's making a joke, right?

Round about then, we wondered, if it's not a joke, how should we now refer to Kirby Delauter if we can't use his name (Kirby Delauter)? Could we get away with an entire editorial of nothing but "Kirby Delauter" repeated over and over again -- Kirby Delauter, Kirby Delauter, Kirby Delauter? OK, imagine we agreed because of temporary madness or something funny in the water that week, how would we reference "Kirby Delauter" and do our job as journalists without running afoul of our lack of authorization?

Blanks? Sure, we sometimes use hyphens in the case of expletives. Perhaps we could do that: "K---- D-------." Or, perhaps, "Councilman [Unauthorized]." We giggled a bit more than we should have when we came up with "the Councilman Formerly Known as Commissioner Kirby Delauter," which doesn't seem as funny written down in black and white and includes his name, which defeats the point. Maybe we should just put his initials, "KD," with an asterisk to a footnote (KD*), or refer to him as GLAT, the acronym for his campaign: "Govern Like A Taxpayer." We could even make it sound a little hip-hop with a well-placed hyphen: G-Lat. Speaking of, could we get away with "K-Del"? Or we could simply go with the Harry Potter-esque "He Who Shall Not be Named." (Cue the lightning strike and peal of thunder.)

Yet we could take the low road down even further and childishly mangle "Kirby Delauter" into references you, the reader, would still understand. "Sherbert Deluder," say. Or "Derby Kelauter." "Shirley Delaughter" (and don't call me Shirley).