Boehner Elected Speaker, Long May He Reign; Obama Will Veto Keystone; Hate Crime Chickens Come Home to Roost; P.M. Links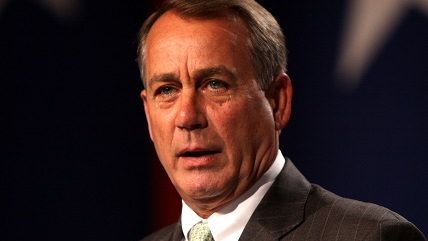 Gage Skidmore

John Boehner remains Speaker of the U.S. House of Representatives. Wasn't that anti-climactic? Anyway, here's a list of everybody who voted against him.

President Obama has vowed to veto the Keystone pipeline project.
Former Virginia Gov. Bob McDonnell was sentenced to 2 years in prison stemming from his corruption conviction. The governor was thankful for the light sentence.
Police officers are increasingly investigating criticisms made against them as "hate speech," according to Glenn Greenwald.
Here are the terms of surrender that all University of Virginia fraternities must accept before they are allowed to resume social activities.
Paul Revere's time capsule was opened. That's neat.