Police Union Calls for Hate Crimes Protections, Boehner Faces GOP Dissatisfaction, France Scraps Crazy High Tax: P.M. Links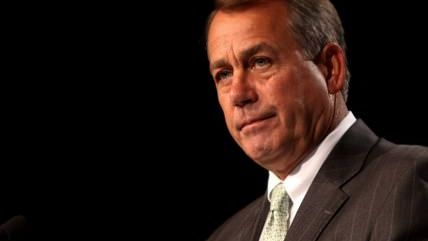 (Gage Skidmore / photo on flickr)
Credit: Gage Skidmore / photo on flickr

The National Fraternal Order of Police wants the federal hate crime law expanded to include crimes against police officers.

John Boehner (R-Ohio) is expected to keep his position as House Speaker, but it won't be without some dissatisfaction by some Republicans who have said publicly they will not be supporting him.
But what about income inequality! France has quietly scrapped its crazy bonkers 75 percent income tax on the rich. It failed to raise as much revenue as they thought it would and drove rich people out of the country, because one of the great things about being rich is that you can go elsewhere.
Same-sex marriages in Florida have begun today in Miami-Dade County.
Police in San Francisco shot and killed a man who they say pulled a BB or pellet gun on them outside a police station. They did not know it was a replica gun.
Two top United States skiers were killed in an avalanche in Austria.
Two Americans have been charged with apparently attempting to launch a coup in Gambia.
Follow us on Facebook and Twitter, and don't forget to sign up for Reason's daily updates for more content.